Company Update - March 2021
Cutwel's commitment to male mental health
In the UK, around one in eight men have a common mental health problem such as depression and anxiety. This is an alarming statistic; at Cutwel, we want to help raise awareness of male mental health among our members of staff and also try to eliminate any stigma behind it.
Throughout March we welcomed Luke Ambler, founder of Andy's Man Club on site to deliver a series of talks on male mental health, highlighting how difficult it can be for men to talk openly about their own mental health. These sessions were so well received from our male staff that we decided to run similar sessions with female staff members, as we recognise mental health affects everyone and it can manifest itself in many ways.
Cutwel has always been proud of the support provided to staff surrounding mental health. We have four trained mental health first aiders who our staff can confide in with any mental health issues or concerns:
Keith Butterfield - IT Manager.
Samantha Ramsden - Senior Customer Care Team Member.
Symone Wilkinson – Senior Customer Care Team Member.
Conor Duffy – Operations Team Co-Ordinator.
Over the coming weeks and months we will continue to work with Luke and Andy's Man Club, as well as our own Mental Health First Aiders, to help eliminate the stigma surrounding male mental health and provide a network of support to all of our employees.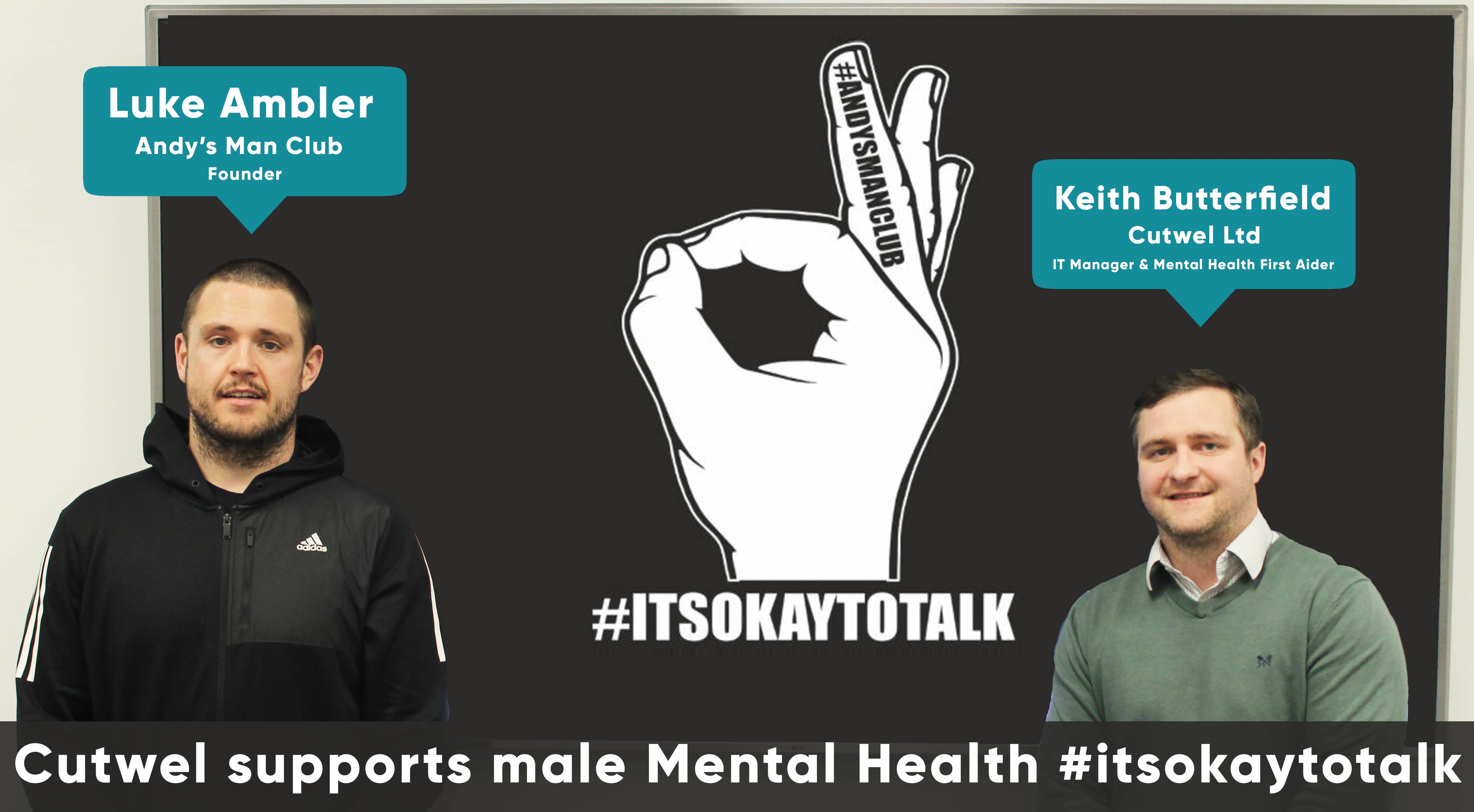 ---
Introducing our EZChange Quick Change Tool Holding System!
Cutwel's EZChange system is a Quick Change Tooling System ideal for conventional manual and semi-automatic machines without automatic tool change.
The system works by inserting a master shank directly into your machine and then inserting an adapter into the master shank. Doing this means you only have to swap the adapter when changing the tool and not the master shank.
Change adapters in less than 5 seconds, no wrench required.
Adapters available in

ER Collet Chuck

, Sidelock Arbor, Jacob's Taper Drill Chuck Mount & Face Mill Arbor.
Run-out of 0.015mm.
Can also be used as a quick change system for CNC or conventional lathes using the 25mm or 32mm straight shank master.
The Cutwel EZChange system is designed for light or medium-duty applications where the ability to change tools quickly outweighs the need for extreme rigidity. We do not recommend using this system for heavy milling or high-production applications.
Watch our video below showing our Technical Manager Liam Scaramuzza talking through the benefits of the system and also giving a practical demonstration of how simple it is to change the tool!
---
Shop smarter with our NEW Milling Cutter webpage!
We have been working hard to improve Cutwel's online offering. After improving our Spindle Tooling landing page in January, we have now updated our Milling Cutters page with new information and ways to shop!
You can now shop by:
The material you are looking to machine.

The edge geometry of the cutter you need (e.g. square, ball nose, corner radius, chamfer prep, dovetail etc.).

The number of flutes / flute geometry (e.g. rougher/rippers).

The type of machining you are doing (general purpose, high performance, non-ferrous, edge preparation).

All milling cutters across all ranges and styles.
Take a look and try it for yourself. We are also very open to feedback so please do let us know if there are any other ways you like to shop or if there's anything you would improve.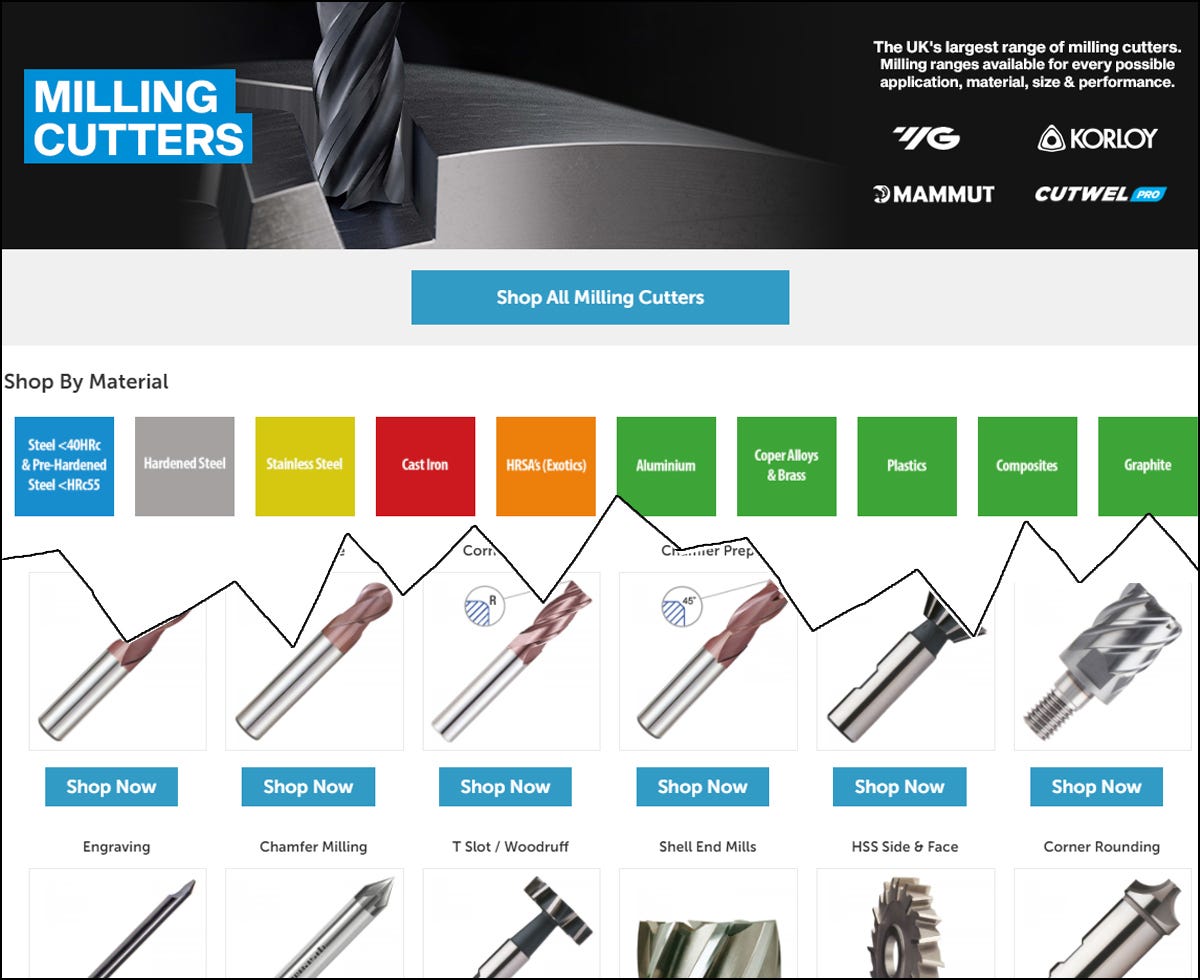 ---
New faces
This month we welcomed Charlotte Welch and Jenna Darwin to Cutwel as Marketing Apprentices. They have both settled in well and are currently undergoing full training in order to develop their understanding of the business and the products that we supply.
Charlotte and Jenna will provide support to the Sales and Marketing departments by aiding the development of all our marketing channels including email, social media and our website.
Welcome Charlotte and Jenna and we look forward to seeing you progress in your roles during your Apprenticeship and beyond!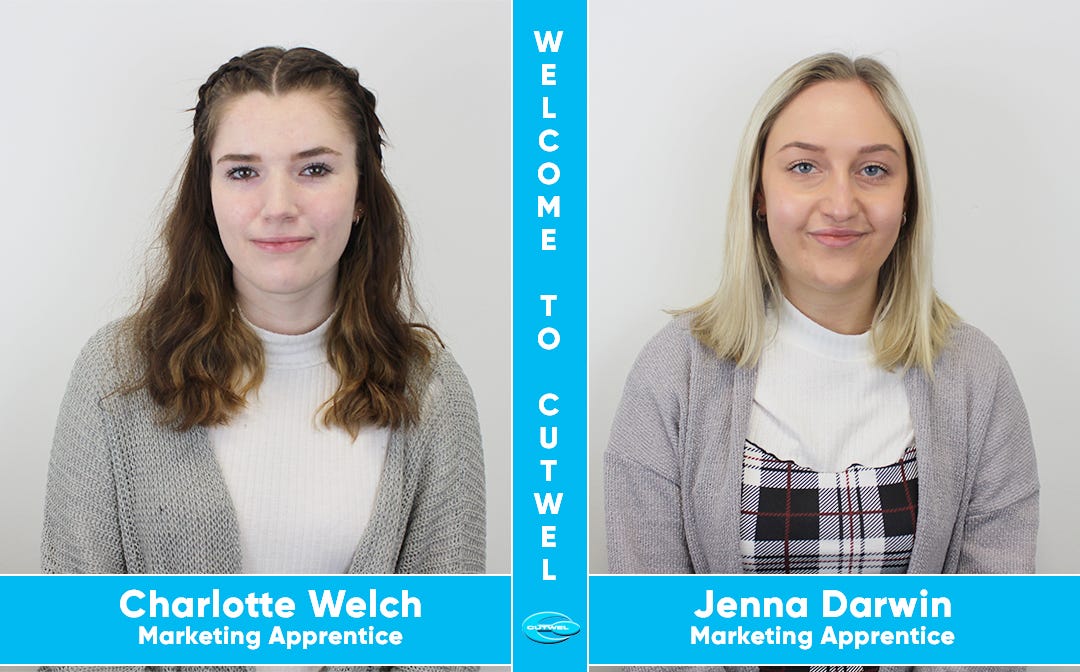 ---
Operations update
This month has also seen an upgrade to the box packing area of our Distribution Centre.
Before, the area where we would pack larger or heavier items was a small and crowded area, with often not enough room to put more than a couple of boxes. Also, this meant less people could work on the station.
The new system features a roller design which is overall a much smoother process of preparing heavier orders for despatch. Predominantly, this system will avoid excessive bending/lifting which could lead to posture and back issues with staff.
Furthermore, the new rollers means that anyone in the Operations Team can pack boxes, whereas before only those who could life heavier loads were able to pack boxes.
We are also predicting that this system will reduce any errors caused by a lack of space using the old system, as the rollers are more efficient with the space it uses.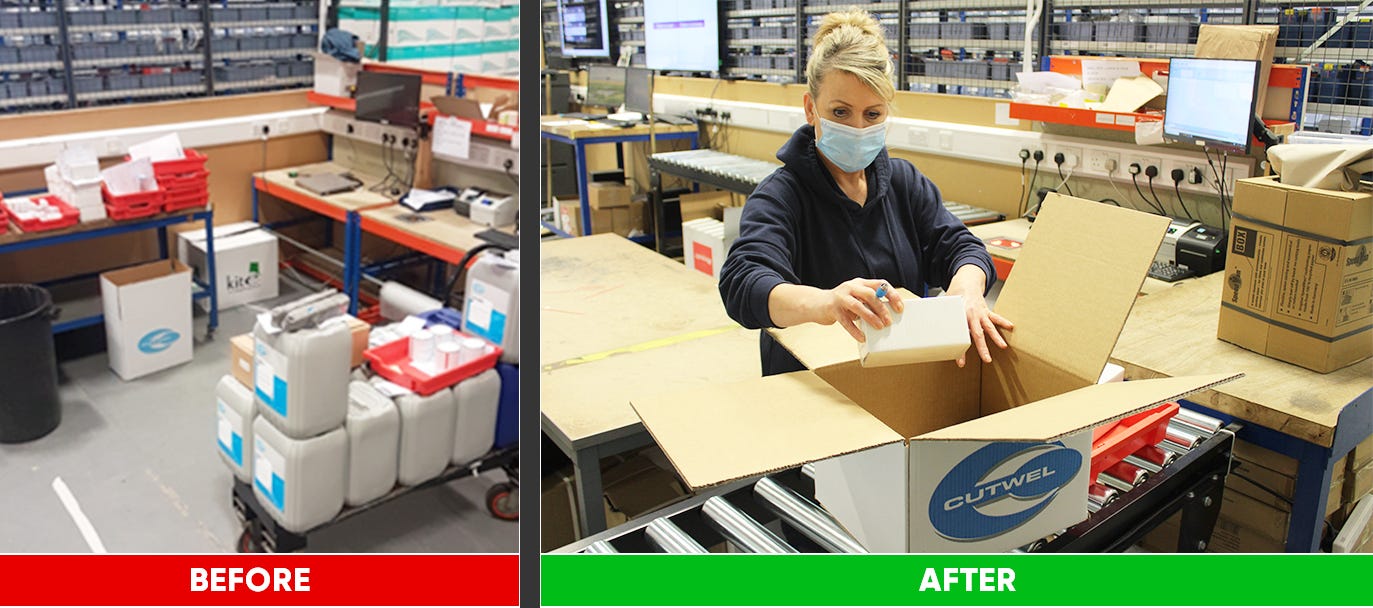 ---
Staff celebrations
This month we had some big anniversaries and birthdays at Cutwel, which is always fantastic to see!
Nikki Everitt, Cutwel's most experienced staff member, is celebrating her Silver anniversary (25 years) at the company.
James Maack, Digital Marketing Manager, is celebrating 8 years at Cutwel.
Conor Duffy, Operations Team Co-Ordinator, is celebrating 5 years at Cutwel.
We also had a major birthday celebration as our COO Graham Short celebrated his 50th anniversary.
Graham has worked at Cutwel for 5 years now and has played a pivotal role in optimising our infrastructure, distribution centre and IT systems.
He was treated to presents and cake as well as decorations throughout the office (including a few old photos!)
Congratulations to all!