Cutwel's External Technical Team provides technical support across the UK
We have always been extremely proud of our industry-leading technical knowledge and service. This is due in no small part to the Cutwel Technical Team, who boast over 100 years of combined experience in engineering & manufacturing.
Overall, Cutwel has continued to grow even in these unprecedented times. Our recruitment drive within the technical team has helped increase the number of external sales engineers from just 2 members last year up to 9. This further increases the technical knowledge and expertise available to service our customer base.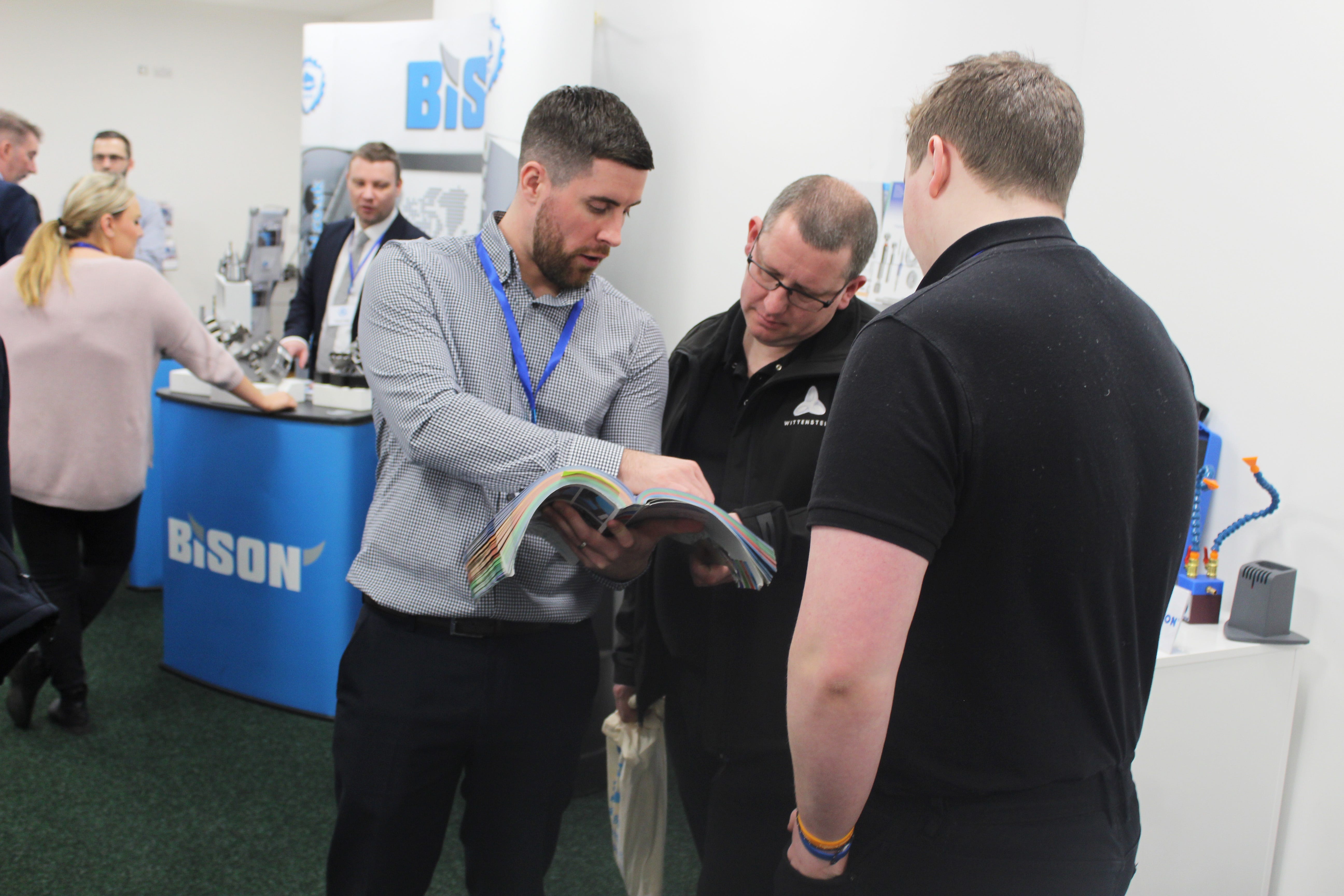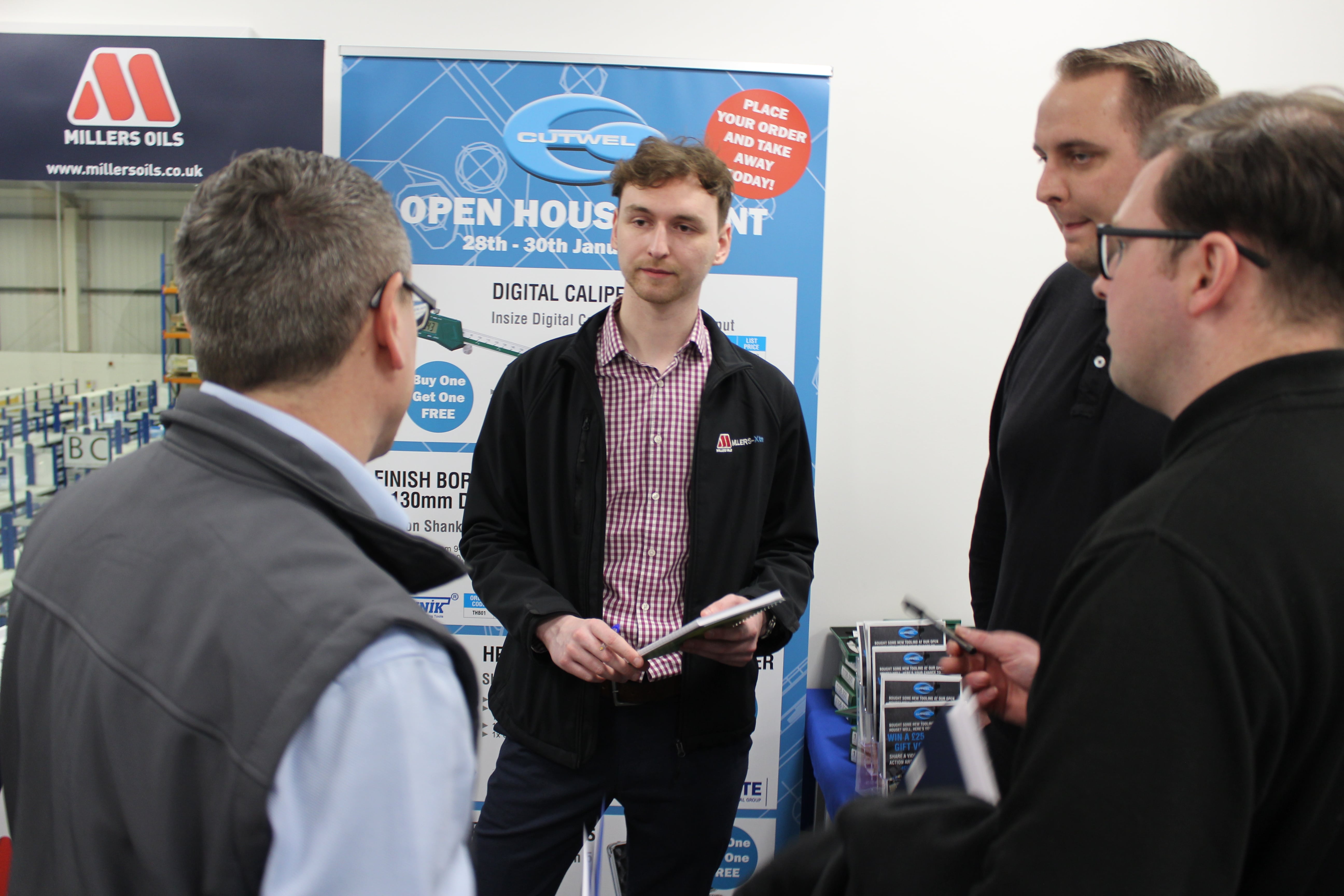 Cutwel's first ever Open House in January 2020 was a huge success! The event gave our both our existing and new customers the opportunity to visit Cutwel's HQ in West Yorkshire and speak to their technically trained Account Manager and both the Internal and External Technical Team.
The External Technical Team are an essential component to reach out to our customer base nationwide. The team work on-the-road and each cover their own area within the UK. Currently, the team cover an area from the Midlands, right up to Scotland. Each member is available for on-site visits to aid with complex engineering problems and recommend tooling improvements to cut costs whilst improving productivity.
Cutwel's Senior External Technical Manager Wayne Langford & Technical Manager Luke Jennings both started as apprentices and worked their way up in various engineering positions. Read below their engineering experience and how they are qualified to service our customers accurately and reliably.
---
Wayne Langford
"My engineering career started at 13 working school holidays and weekends in the machine shop at my father's engineering company in Sheffield, where I did everything from scrapping out machines to working a Herberet 2C.
My working life started in 1990 with a technical apprenticeship at a large engineering company in Sheffield (now called Davy Markham). I then moved to a sub division of theirs in the design office, working on new and existing designs for rolling mill guide equipment.
I left in 1995 to work at my fathers engineering company which he unfortunately had to sell, so I moved onto Arrowhead Rockdrill in Chesterfield where I worked as production engineer and then production manager.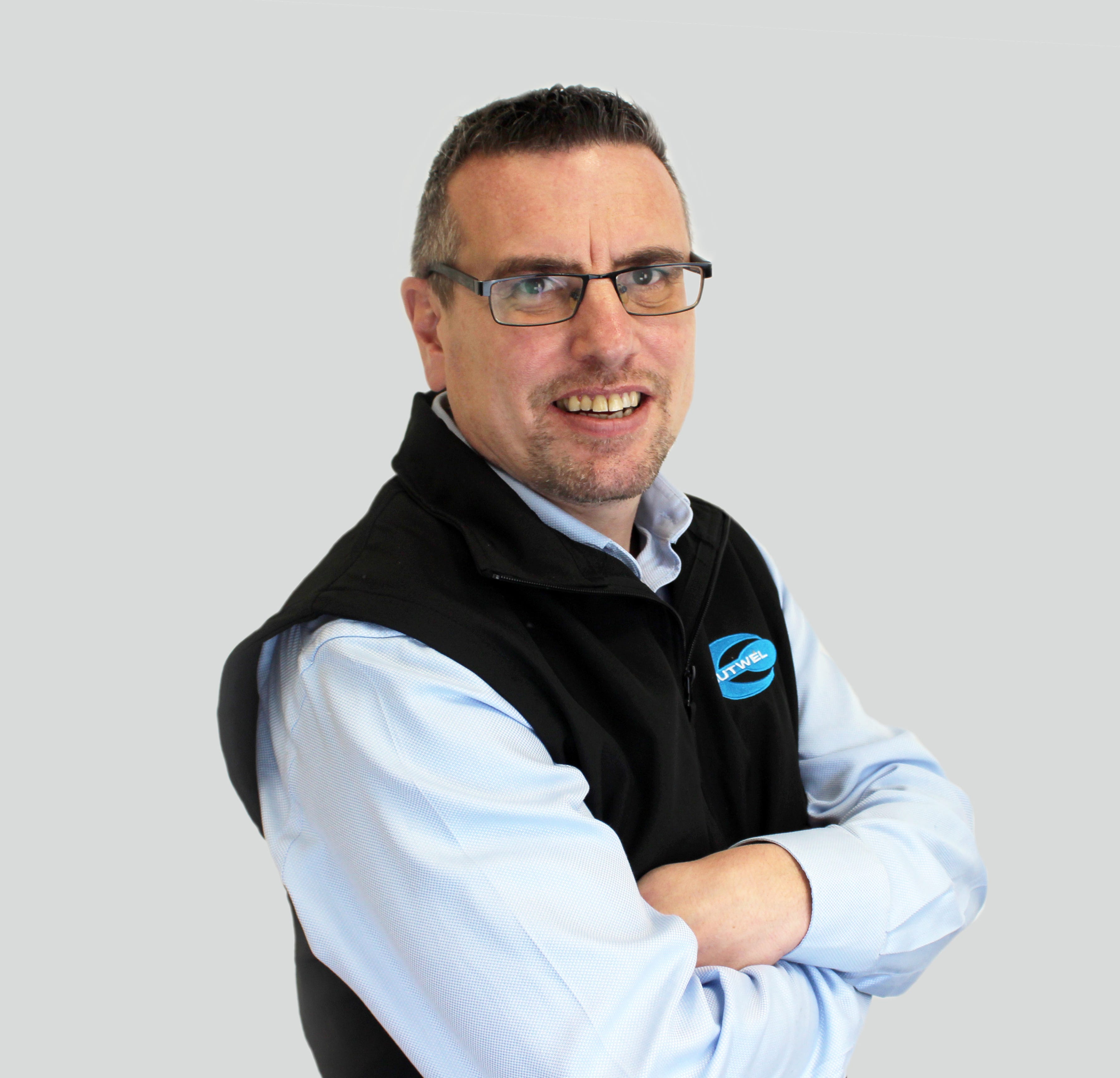 After 4 years I moved to Scotland, and was offered a job working for a Sheffield based tooling distributor (now Kyocera).
In 2008, as the recession hit, I went to work for an American Ceramic & Carbide tooling manufacturer Greenleaf Corp. I was responsible for growing sales of ceramic indexable tooling in Northern Europe, machining difficult to machine materials such as hardened steels, and Heat resistant alloys. I then moved to Cutwel in 2018 to look after national key accounts and the external sales team."
---
Luke Jennings
"I began my working life as an apprentice at a lock making company (Pickersgill Kaye in Hunslet). After 12 months (in 2008) I was made redundant and quickly found employment at a flexible hose manufacturer (FTL in Morley) and completed a 4 year apprenticeship.
Once I finished my apprenticeship in the machine shop at FTL and passed my BTEC in Mechanical engineering, I then went on to do my HNC. During this, I was promoted to the role of Quality and Health and Safety Manager and ended up being responsible for tooling.
Since leaving that role, I have been at Cutwel for 5 and a half years learning as much as possible about our fantastic range of products so that I can pass on my knowledge to customers and help them to make improvements and cost savings."
---

Details of each technical member and the area they cover are shown below.
Wayne Langford (National Key Accounts)
Phone: 07792 901682
Email: w.langford@cutwel.net
Luke Jennings (South Yorkshire, Nottingham & Derby)
Phone: 07766 928224
Email: l.jennings@cutwel.net
Andrew Davis (West, East & North Yorkshire)
Phone: 07766 751725
Email: a.darley@cutwel.net
Joshua Adams (Midlands)
Phone: 07949 775821
Email: j.adams@cutwel.net
Ian Brown (Scotland)
Phone: 07377 212647
Email: i.brown@cutwel.net
Alan Forrest (North West of England)
Phone: 07377 212648
Email: a.forrest@cutwel.net
Liam Slack (West Yorkshire & East Lancashire)
Phone: 07947 755640
Email: l.slack@cutwel.net
Paul Jamieson (North East of England)
Phone: 07951 462530
Email: p.jamieson@cutwel.net
Ryan Leech (North East of England)
Phone: 07951 462561
Email: r.leech@cutwel.net
Get in touch Monday-Friday from 9am-5pm using the above details to arrange a visit!
We also have an in-house technical team for any general technical advice you may need. Call 01924 869610 or email sales@cutwel.net for more information.