How to select the correct tap for your job
Tapping is the process of cutting or forming a thread inside a hole which can be done either by hand or using a machine.
There are many types of tap: spiral point, spiral flute, straight flute, roll tap and hand taps, which we will go into more detail on later.
What to consider
When tapping, there are many things to consider when selecting the correct tap, including:
Hole preperation.
Hole type
Material machined.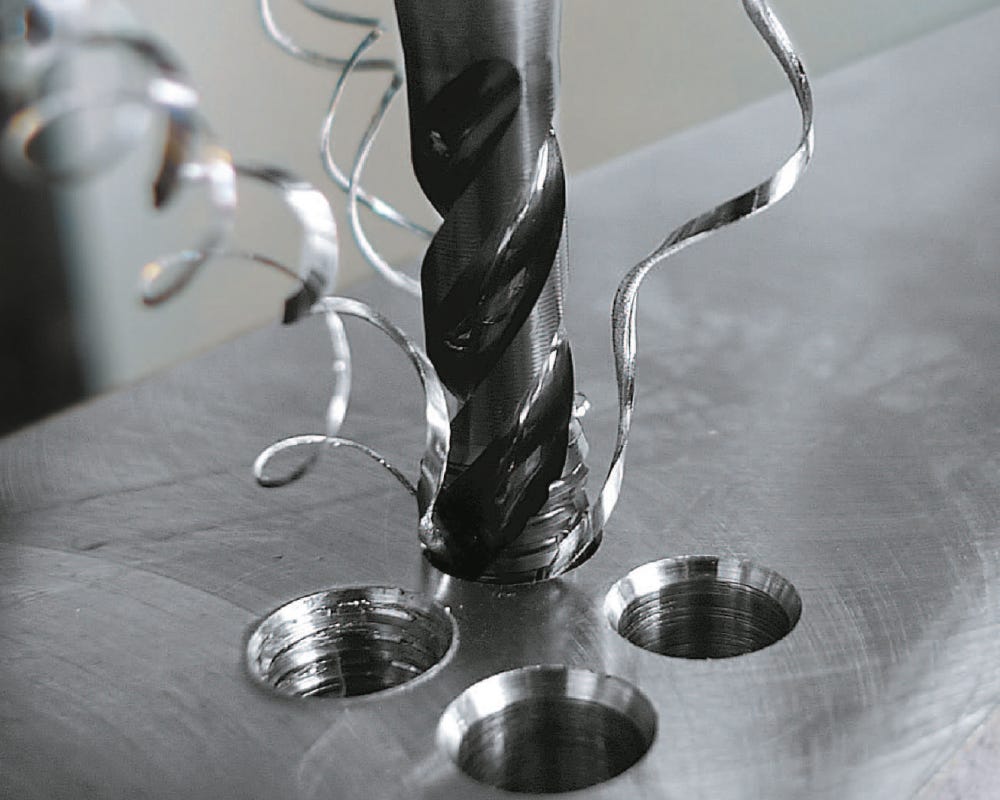 Most machine taps break due to re-cutting of swarf. Therefore, when machine tapping, getting the correct geometry aligned with the material is also really important.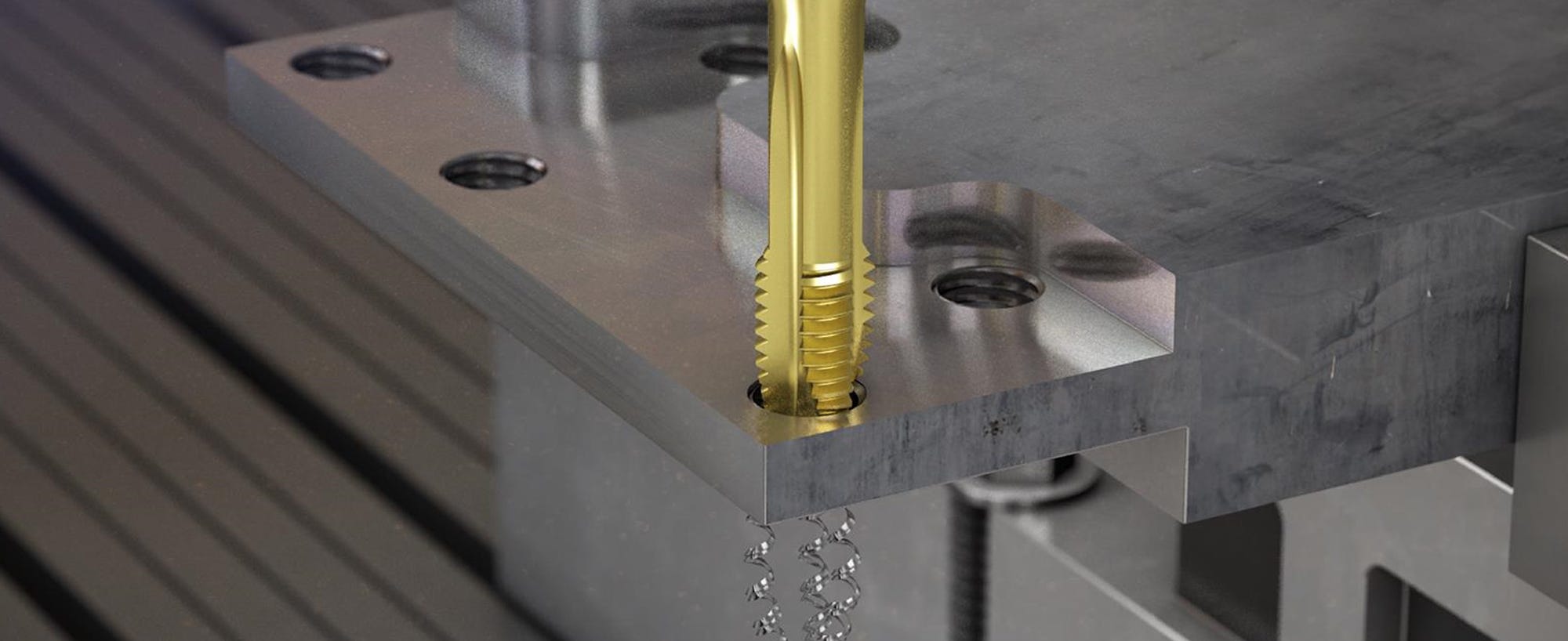 Questions you should ask when tapping include:
Hole Preparation
Hole preparation is often a forgotten consideration when tapping. A lack of attention to the size and condition of the hole can contribute greatly to thread size, finish and potential failure of the tap.
Holes to be tapped can be straight or tapered and its important when machine tapping that the holes are drilled to the correct size, reasonable finish and on the same centre line as the tap.
Machine Tapping of Through Holes
When machining through holes you should select a spiral point tap (sometimes referred to as gun nosed taps).
The spiral point design pushes the cuttings forward and the cuttings exit through the opposite end of the drilled hole.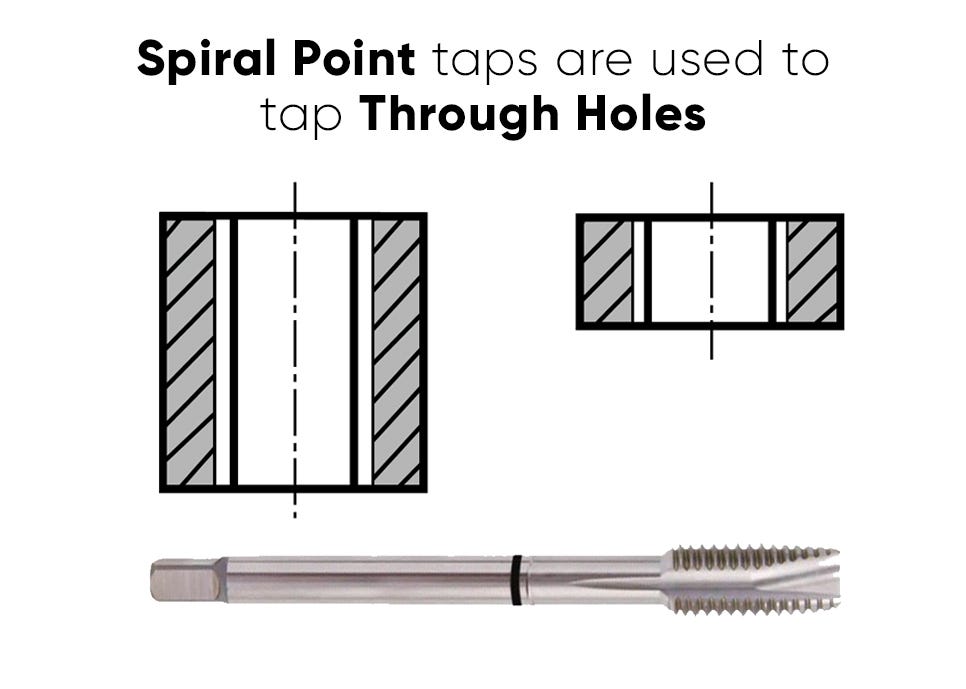 Machine Tapping of Blind Holes
When machine tapping blind holes you should select a spiral flute tap. The spiral flute design draws the cuttings upwards and away from the hole.
Selecting the correct tap for the material being machined is so important in getting the swarf to behave in this way.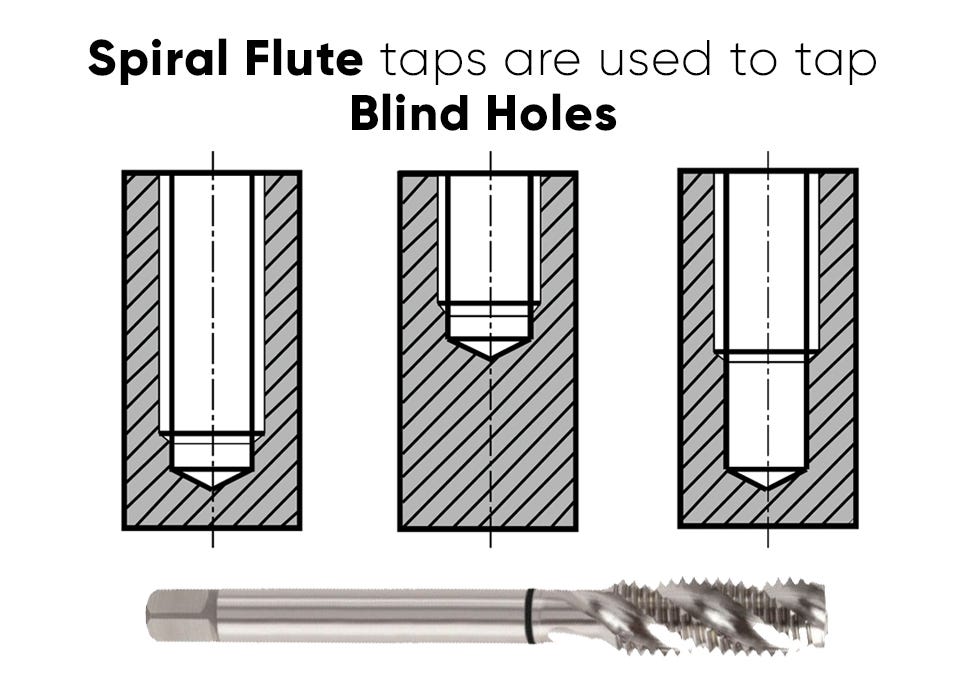 Roll Taps
Roll taps form a thread by material deformation as opposed to standard cut tapping. Roll taps can be used on through and blind holes as they do not produce any swarf.
There are some materials that are not suitable for roll tapping as they are not ductile enough. Please also note the core drill is larger when roll tapping as the material is formed and not cut.
Eliminates swarf from tapping applications.
Stronger threads.
Increased tap life.
Increased efficiency.
Superior finish on threads.
More accurate threads.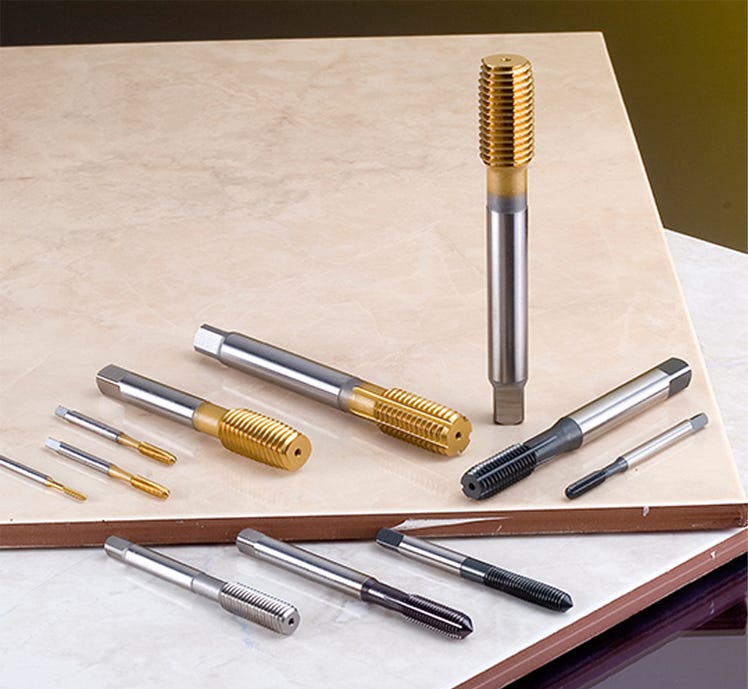 Hand Tapping
Hand taps traditionally come in sets of 3 but can be used individually:
The longer lead on the No1 tap helps to start the thread and align the tap in the drilled hole.
No2 and No3 taps are used to progress deeper into the hole.
Only No3 will produce a full thread to the bottom of a blind hole.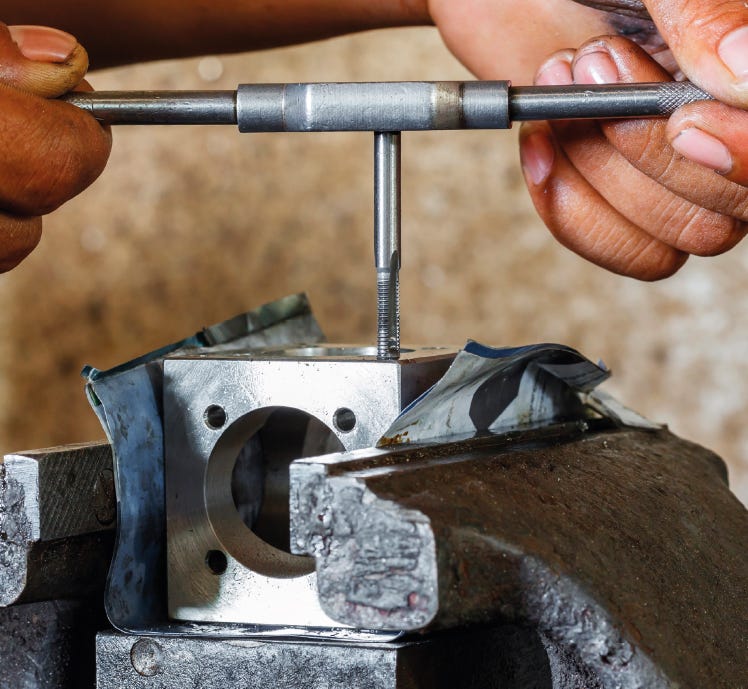 If you have any further questions or are looking for advice on the best setup for your tapping applications please get in touch with our dedicated team of time-served Technical Engineers by calling 01924 869615, email sales@cutwel.net or shop our full range of taps and threading tools online at https://www.cutwel.co.uk/threading.