Our Company Update - January 2021
New IVR Payment System
At Cutwel, data security is one of our top priorities. With this in mind, January saw the launch of our new IVR Payment System to ensure the continued security of payments taken over the phone. This new system is fully PCI compliant as well as being fast, secure and fully integrated with our other systems.
To ensure our customers have the most convenient and suitable methods to pay, we will be also launching a payment link service. Look out for further updates soon!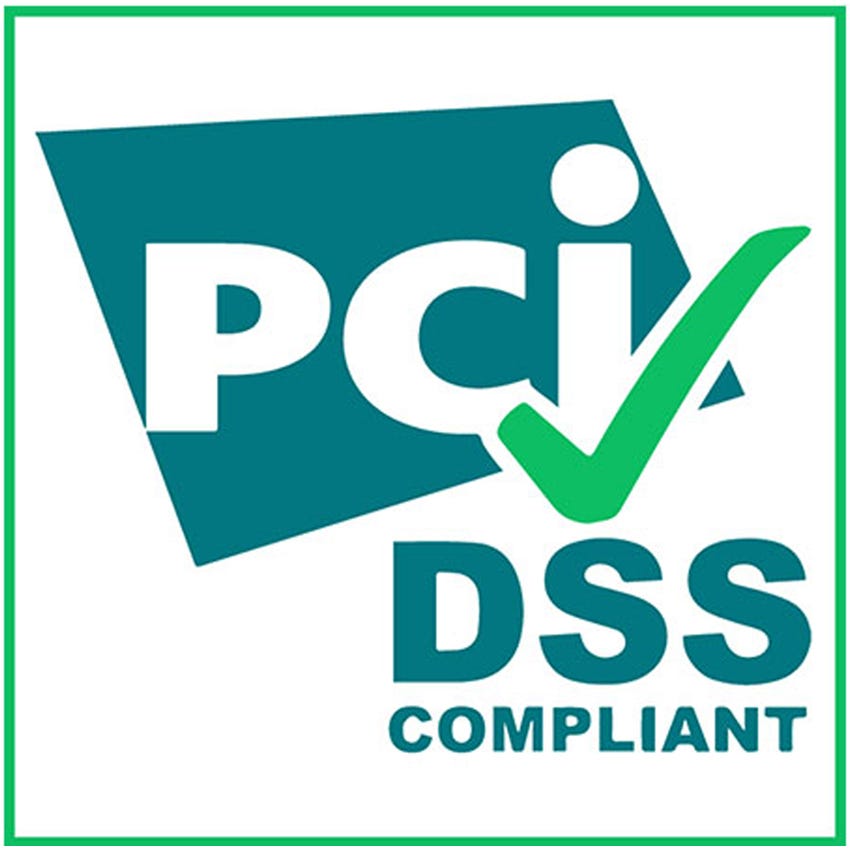 Changes to the customer payment process
Before taking payment, the customer service agent will transfer the call to a secure line, which will take a few seconds.
Instead of verbally giving our agent their card details, the customer will instead use their phone keypad to type out their sensitive card information.
The customer service agent will remain on the phone with the customer throughout the process for any queries and issues.
At the end of the transaction, a receipt can be sent immediately to the customer's chosen email address.
---
Best Sellers 2nd Edition Out Now!
The next edition of our hugely popular Best Sellers flyer is now available and is packed full of new offers across our full range of tooling. It also includes some brand-new tooling innovations!
Click here to view the full flyer or click here to shop our ranges online. To request a FREE physical copy please call 01924 869610 or email sales@cutwel.net.
See some of our favourite offers below: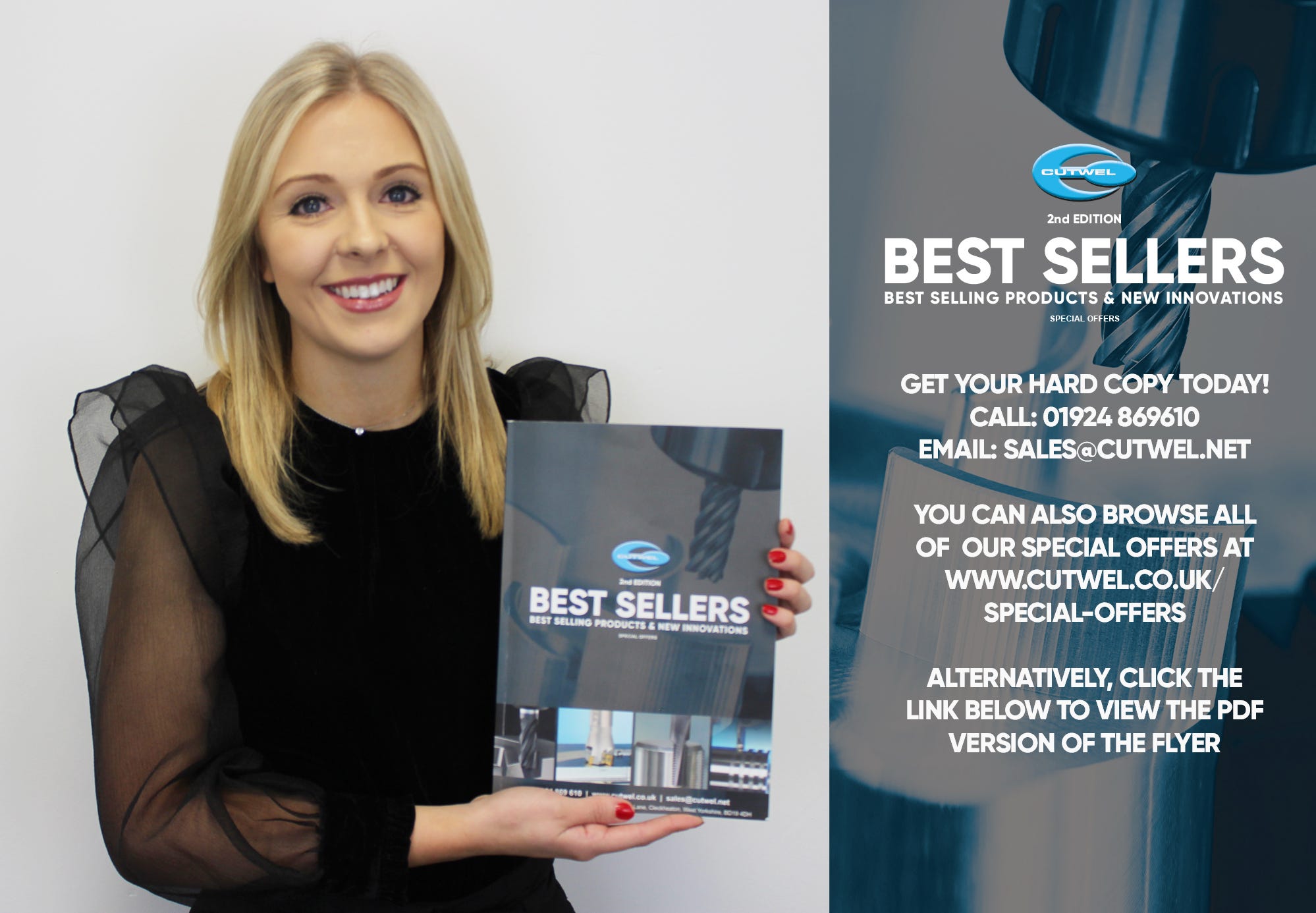 ---
NEW Spindle Tooling Webpage is Live!
In 2021, Cutwel will be continuing to optimise their website to ensure we can offer customers the easiest and quickest way to find the tooling they need.
Throughout January, the Marketing Team have been working hard to improve the website's spindle tooling offering through:

Different ways to shop (including re-introducing the massively popular

shop by taper

option on all types of spindle tooling).

Offering the relevant spars and accessories on all product pages (for example the recommended collets for each collet chuck or a range of hydraulic sleeves on each hydraulic chuck).
We understand that different customers prefer to shop in different ways, which is why we believe that adding as many options as possible will have a positive benefit on our customers and increase overall customer satisfaction.
Look out for further developments next month on some of our other big categories!
---
Get in touch with our External Technical team for a demo of our NEW YG-1 HF4 High Feed Mill
We have a new High Feed Mill available from YG-1 which is excellent in High Feed Milling, Profiling, Face Milling, Ramping, Helical Interpolation and more.
Features
Diameter Range: 16-50mm
Double-sided inserts with 4 corners.
Wide flank face with reinforced insert shape.
Positive rake angle & low entering angle.
2 insert geometries.
Benefits
High cost efficiency with 4 utting edges.
High versatility in machining.
Rigid clamping prevents breakage.
High feed rates with low cutting forces.
Small diameter machining from just 16mm.
Click on the below videos to see the cutter in action on our customer's machines.
Get in touch with your local External Technical Sales Engineer for more information or to arrange a live demonstration. If your business is not accepting visitors, please still get in touch as we can offer alternative means of communication (e.g. Zoom/Teams Meeting).
Cutwel's 8 strong External Technical team is available generally for on-site visits to aid with complex engineering problems and recommend tooling improvements to cut costs whilst improving productivity.
Click here to find your local Engineer and get in touch.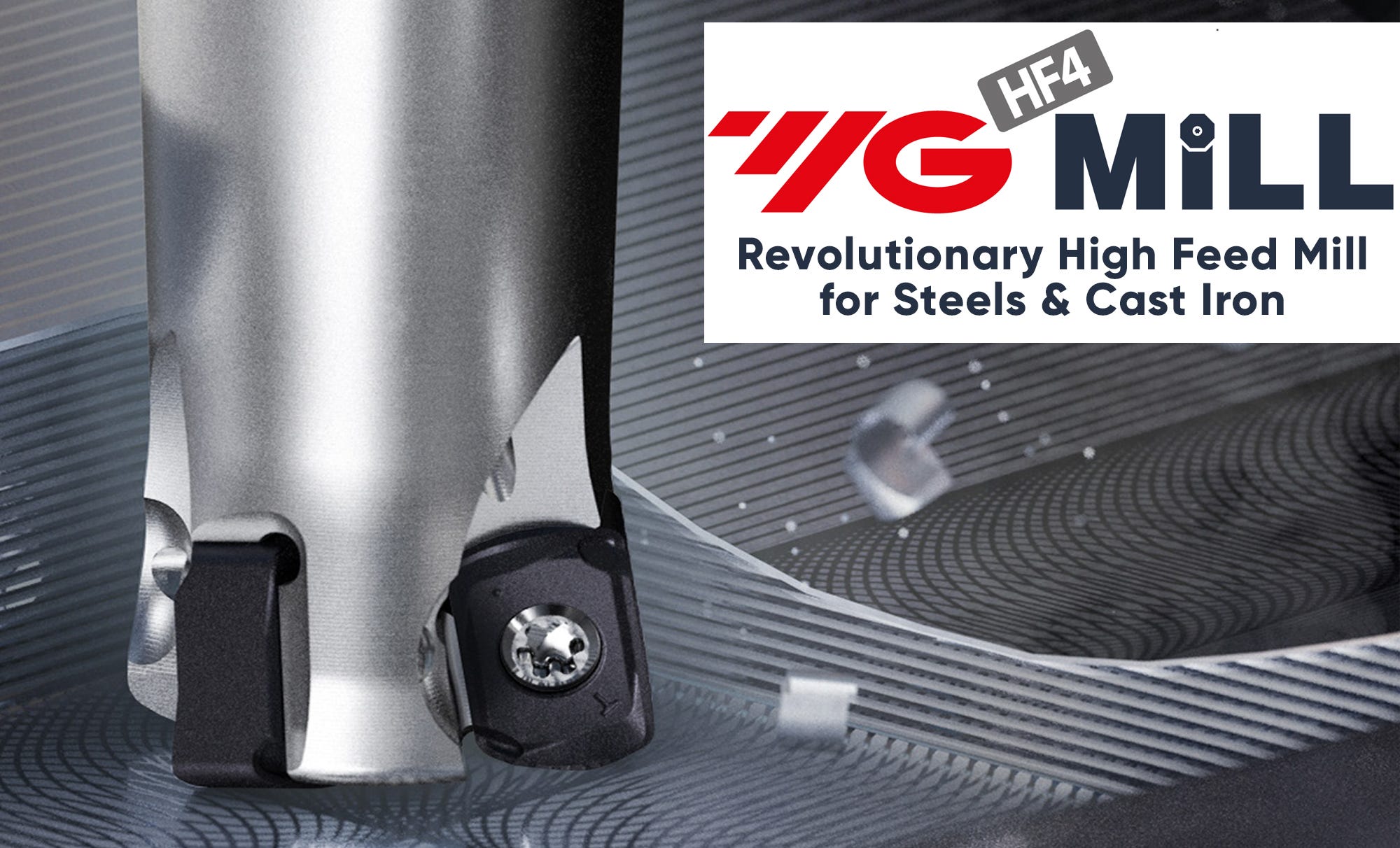 ---
Operations Updates
Our Operations Team is the backbone of our business; they ensure all orders are processed, packed and dispatched correctly and on time. Orders are fulfilled with a minimum of 99% accuracy, meaning you can rely on our Ops Team to deliver you the correct tools, when you need them.
New Staff
This month we welcomed Aiden and Jake as temporary staff in the Warehouse Team to process the increased number of orders we have received.
New Automated Scanning Process
The Operations Team are currently rolling out a new scanning process for goods coming into us from our biggest suppliers. The goal here is to increase accuracy, efficiency and the speed at which stock will be put away on the shelf, meaning our stock is available to customers sooner and also back orders will be fulfilled at a faster rate.
Re-Designing of Box Packing Area
As well as goods coming into the building, Operations Management is also looking at improvements to processes involving goods being packed and despatched to customers.
With this in mind, we are currently improving and re-designing the process of packing heavier items which need to go in boxes. This includes the purchase of gravity conveyors, which will not only improve the efficiency and turnaround time on packing boxes, but also have a positive effect on team members as less manual handling will be undertaken on heavy boxes and goods.
---
Key Staff Events
Cutwel love to celebrate big milestones with their staff and this month we have a few that we're delighted to share: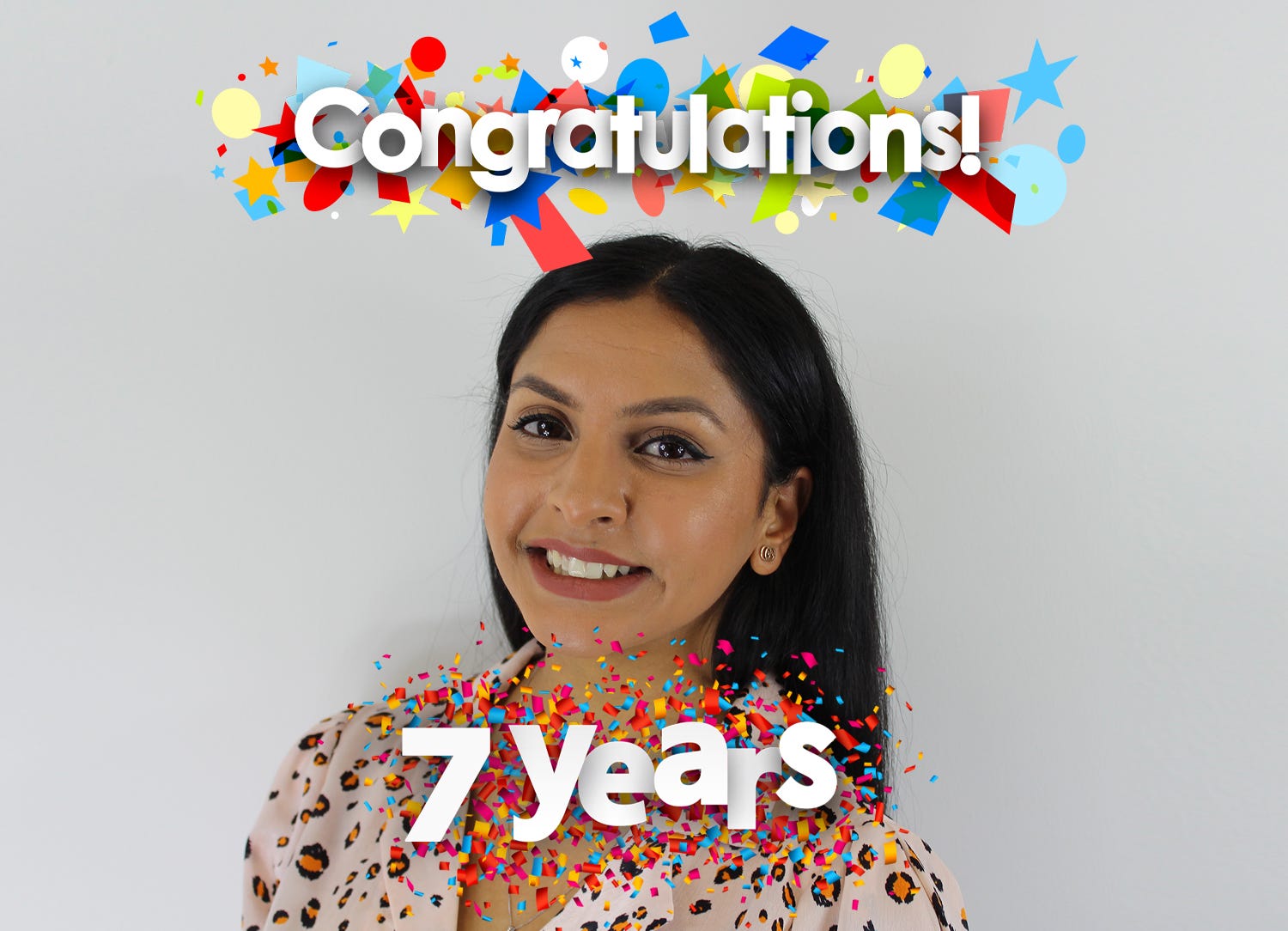 Congratulations to our Senior Account Manager Mitika Mistry for 7 years at Cutwel!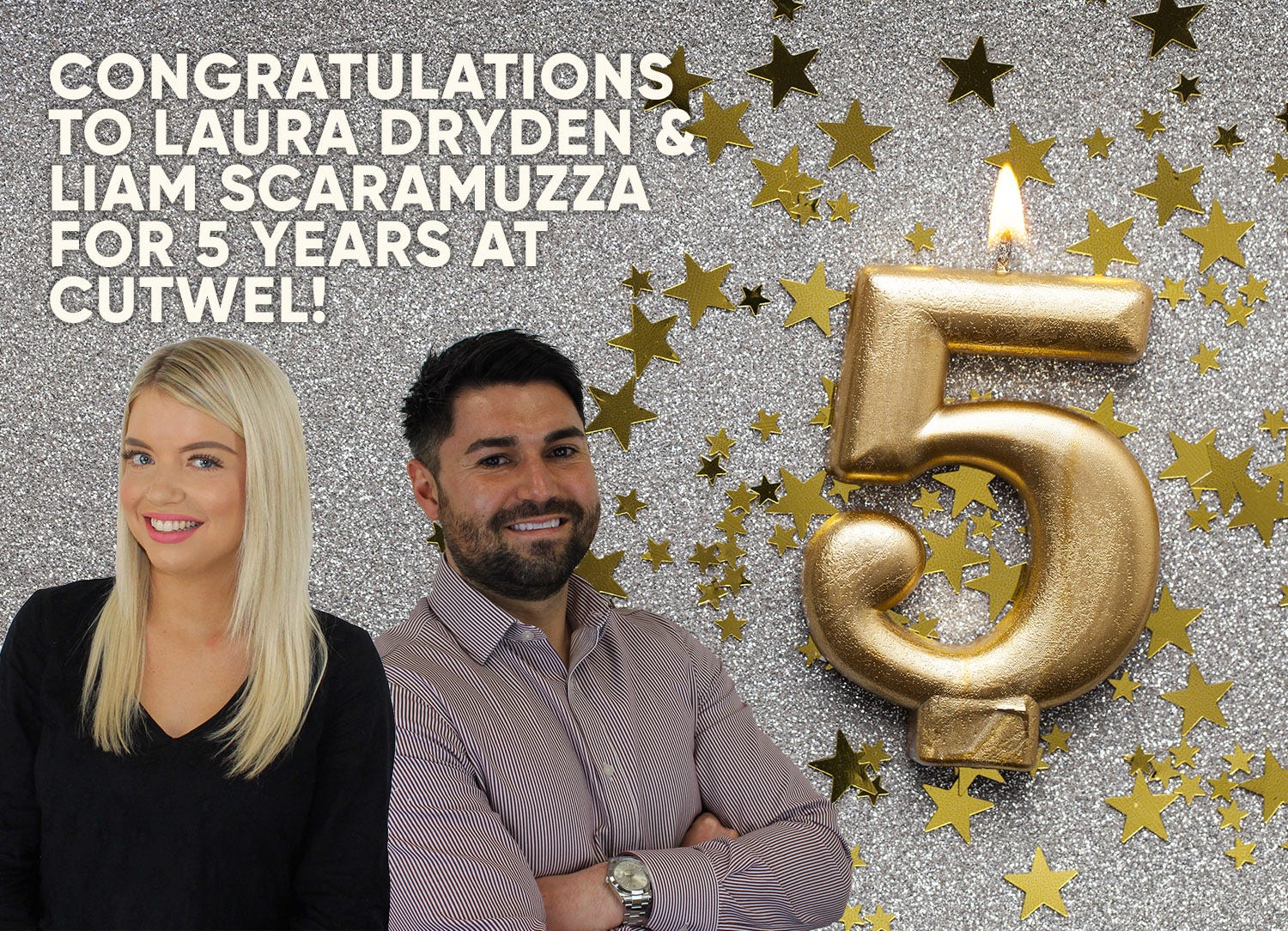 Congratulations to our Account Manager Laura Dryden and Product Training & Technical Sales Manager Liam Scaramuzza for 5 years at Cutwel!
As always, we would like to say a massive thanks to our staff, suppliers and customers for their continued support of Cutwel during this difficult period. Look out for our next company update in February!