Power E-Hydro Chuck - High Performance Tooling Demands High Performance Tool Holders
YG-1's Power E-Hydro Chuck is a new hydraulic chuck designed for perfect accuracy and tool life in ultra-high performance machining conditions.
Our Power E-Hydro Chuck Tool Holders give up to 300% more tool life than ER Collet Chucks with up to 900Nm clamping force. Perfect surface finish is achieved with no chatter marks and minimum noice whilst pushing feed rates up to 30% higher.
Take a look at some of the features of the Power E-Hydro Chuck below:

What are the features & benefits of our Power E-Hydro Chuck?
High torque of up to 900 Nm for highest volume machining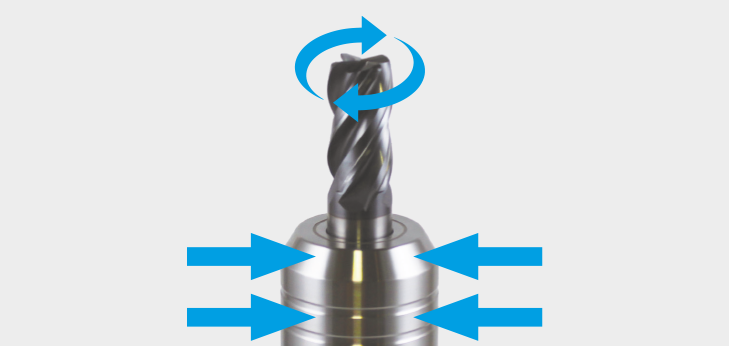 Due to the combination of compact design and extreme holding forces: High torque transmission is guaranteed using hydraulic clamping technology.
Your benefit:
Highest material removal rate, no tool pull out and vibration dampening qualities.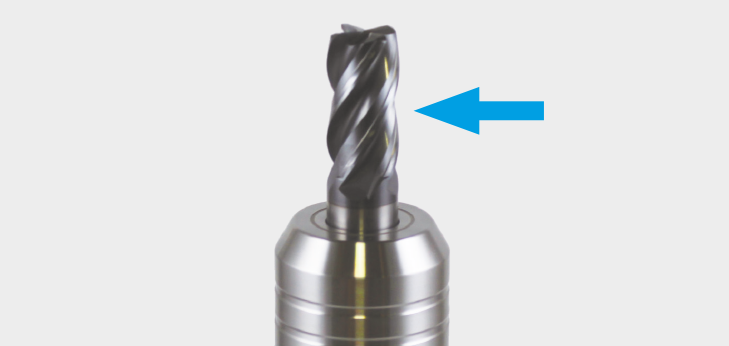 The optimal radial rigidity from a compact and robust toolholder body, avoids lateral deflection during metal cutting.
Your benefit:
High workpiece accuracy and the highest material removal rates are possible by pushing your tools harder without vibration.
Permanent run-out accuracy of less than 0.003mm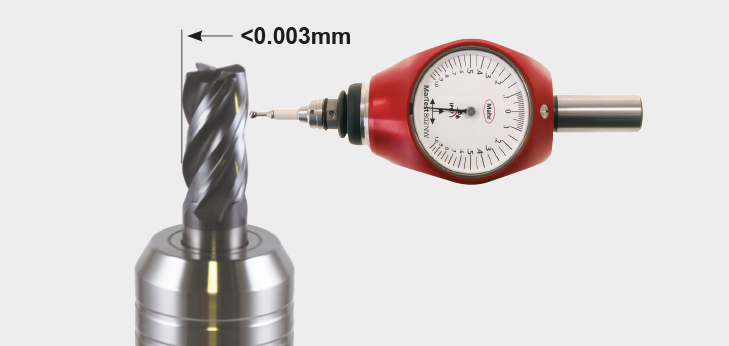 The highest run-out accuracy of less than 3 microns at 3xD tool length ensure the highest repeatability, machining accuracy and reduces vibration in small diameter or long length tools.
Your benefit:
Precise workpieces

Reduced tool failures

Better surface finish
Reduction sleeves & shanks of all types can be clamped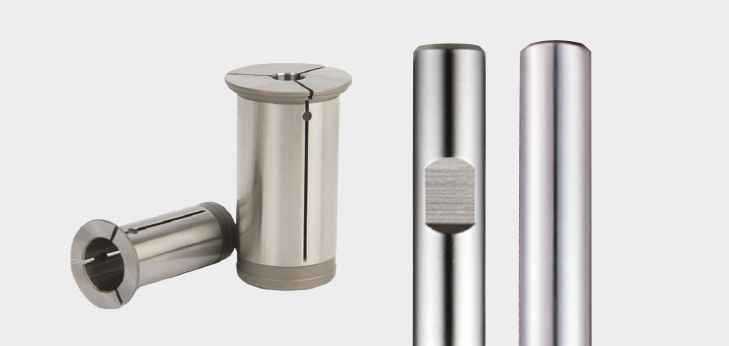 POWER E-HYDRO can be used with reduction sleeves or the tool can be clamped directly in the holder. Furthermore, HSS and carbide shanks in plain, weldon or whistle notch can be clamped.
Your benefit:
One holder for every tool shank.
---
---
What tapers are our Power E-Hydro Chucks available in?
Our Power E-Hydro range of holders covers the following tapers:
We also supply Power E-Hydro sets which include a 20mm toolholder (either BT40, SK40 or HSK63A) & 5 reduction sleeves, which are:
6mm.

8mm.

10mm.

12mm.

16mm.
What types of reduction sleeves are available with the Power E-Hydro system?
Reduction sleeves are supplied in two different styles:
Features 4 coolant channels.

Provides a high pressure coolant jet down the flute of the cutting tool.

Aids chip evacuation, tool cooling and increases tool life.

IDeal for aluminium, stainless steel and exotics machining.
Precision ground for high accuracy clamping wih YG-1 Hydraulic Chucks.

Suitable for through coolant tools.

Assemble cutting tool with collet firstly and then insert collet into Hydraulic Chuck.
Need more advice or looking to try one out?
If you do have any further questions, or would like an on-site demonstration of the Power E-Hydro Tool Holder in action, get in touch today on 01924 869610, email sales@cutwel.net or click here to shop the full range online.