Roll Tapping vs Conventional (Cut) Tapping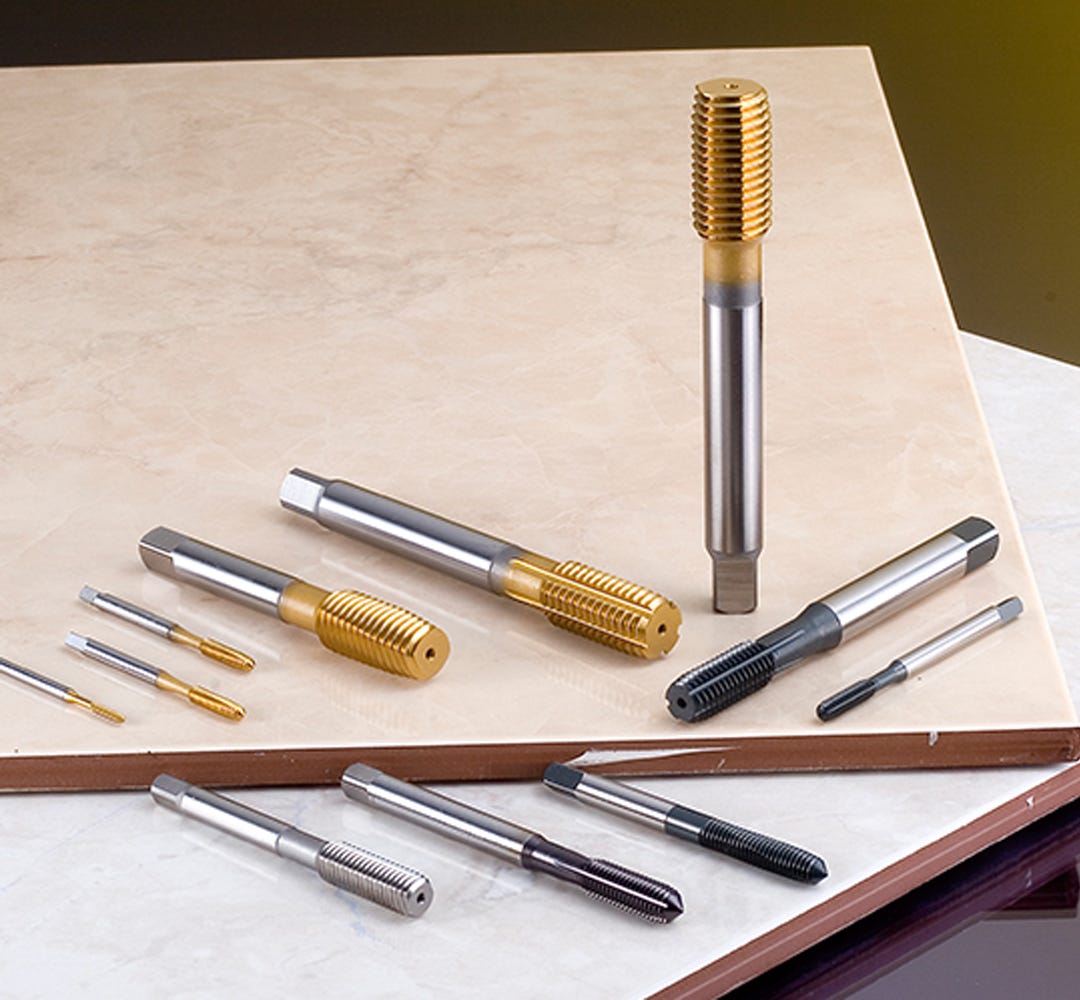 Roll taps FORM a thread by material deformation, as opposed to cutting the material and therefore not producing any chips. Roll taps produce stronger and cleaner threads than cutting taps as the lack of swarf means that the tap cannot break as a result of the flutes clogging.
Our YG-1 Roll Taps (pictured left) feature a TiN coating for improved tool life and a HSS-PM substrate for ultimate wear resistance. Available with or without oil grooves to aid lubrication.
A conventional tap cuts a thread as opposed to forming the material. Cut taps are more popular than roll taps as they cover a wider range of materials, and also feature material specific geometries. For a Blind hole you would opt for a spiral flute, which brings the swarf out of the hole, whilst for a through hole you would opt for a spiral point tap.
A conventional CUT tap is more versatile than a cold form roll tap as it can be used on a wider range of materials and this kind of tap can be used on both manual and CNC machines. Due to these properties (in particular the fact that a wide range of materials are covered), cut taps are a great all-rounder. However, if the material is proven tricky or is a small size, you should opt for a form tap for safety.
What conventional taps do Cutwel sell and what are the features and benefits of these?
At Cutwel we sell a wide range of conventional machine taps, from general purpose to material specific. For security, a material specific tap is always the safest option as this would feature geometries and coatings to suit that specific material type.
In contrast, a general purpose tap is a great all rounder if you are a sub contract machine shop or if you machine lots of different materials daily. General purpose taps usually come with a few options in terms of coatings, which should be chosen in respect to the type of material being machined.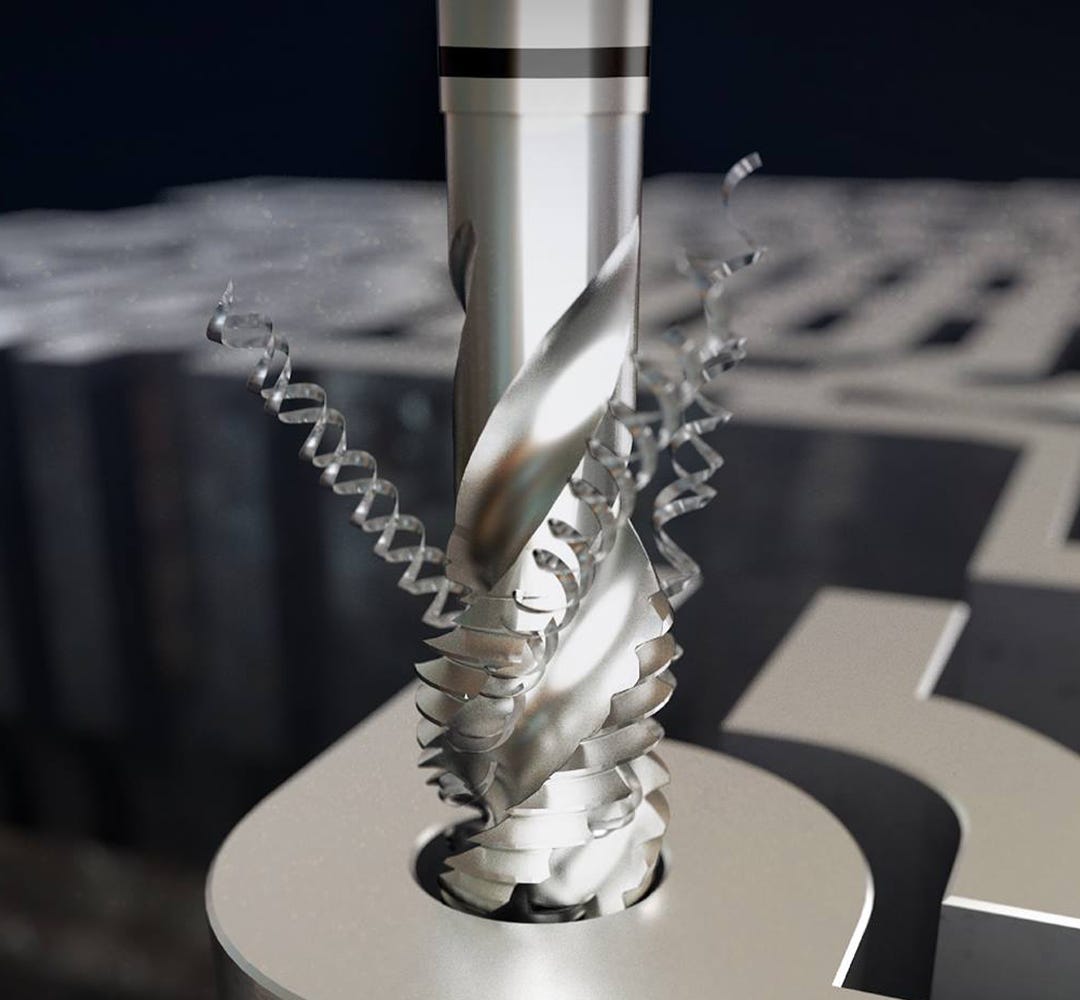 When would you use a roll tap over a conventional cutting tap?
Since a cold forming roll tap produces the thread by displacing the material, they have to be much stronger than conventional cut taps. Due to the fact that the drilled hole is bigger with a forming tap, it creates less stress on the both the material and the machine, as well as the tap.
They also work very well on particularly small or large holes, as well as trickier materials like stainless steel and exotics where machine horsepower may be an issue. Roll taps don't create swarf and so they work well on components where swarf may be causing issues that lead to taps snapping. We can offer roll taps with oil grooves, for oil and coolant, and also without oil grooves, for electrical components where coolant cannot be used.
Overall, the benefits of using a form thread are chip-less tapping, stronger threads, better thread gauging (by reduced risk of oversized threads) and improved tap life.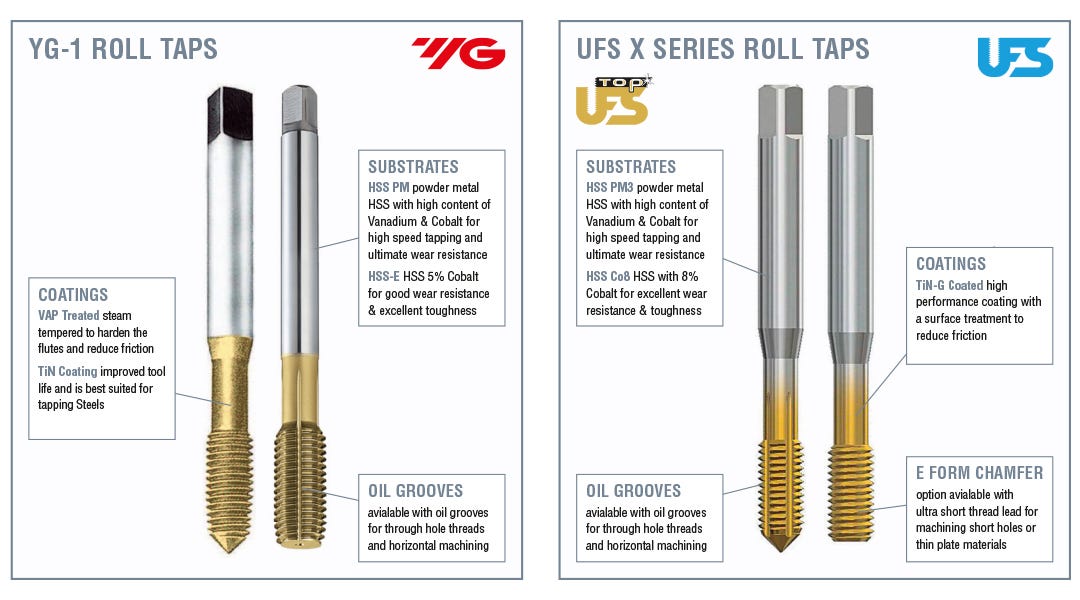 Roll Tapping vs Conventional (Cut) Tapping – which is better?
Both roll tapping and conventional tapping have their benefits and it really does depend on the machine, material and the size of the thread you are wanting to produce. Cutting taps tend to cover more materials and have a wider choice of geometries, however, roll taps have a place where you need a stronger tap (possibly in smaller holes or large holes (e.g. M20)). I would certainly give the technical team a call to discuss your application and let our experts recommend the best tap for your machine, material and application.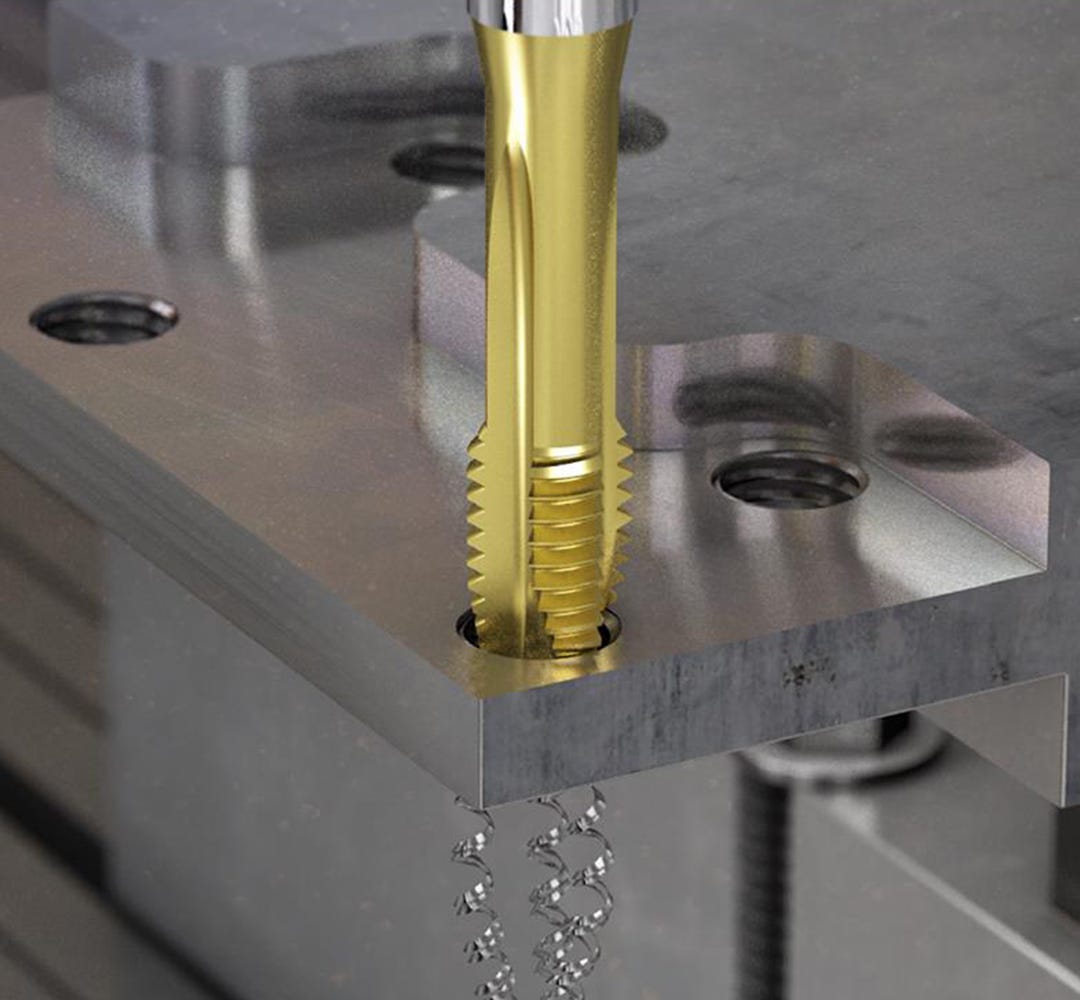 You can call the Cutwel technical team on 01924 869615 or email sales@cutwel.net and we will get back to you as soon as possible.