Sawman-X from Korloy - Revolutionary High Performance Parting and Stable Deep Grooving!

Our NEW Sawman-X is the most cost-effective and highest performance parting system on the market, offering up to 4 times better performance and cutting data than the standard Sawman system.
How does it achieve this? Let's find out…
Three-Way V-Rail Clamping System
The unique three-way v-rail clamping system prevents any chance of tool pull out by clamping the insert tightly in the seat.
This greatly minimises any risk of vibration during the machining process, which increases stability to ultra-high levels. Ultimately, this means the Sawman-X can be used safely at high speeds, high feeds and even in large depth of cut parting & grooving.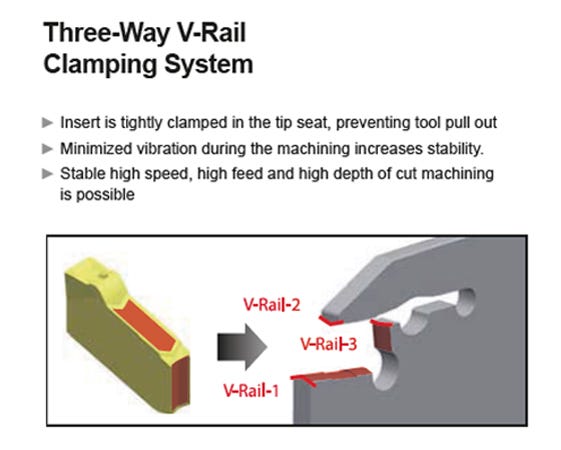 Special Cutting Edge
As well as secure clamping, Sawman-X inserts feature a special treatment on the cutting edge, allowing for exceptional chip control in high feed parting operations.
The cutting edge geometry also encourages stable performance during large depths of cut which, when compared with secure clamping, gives very high rigidity.
The combination of the special cutting edge and the rigid clamping results in extremely long tool life too.
Watch the Sawman-X in action below!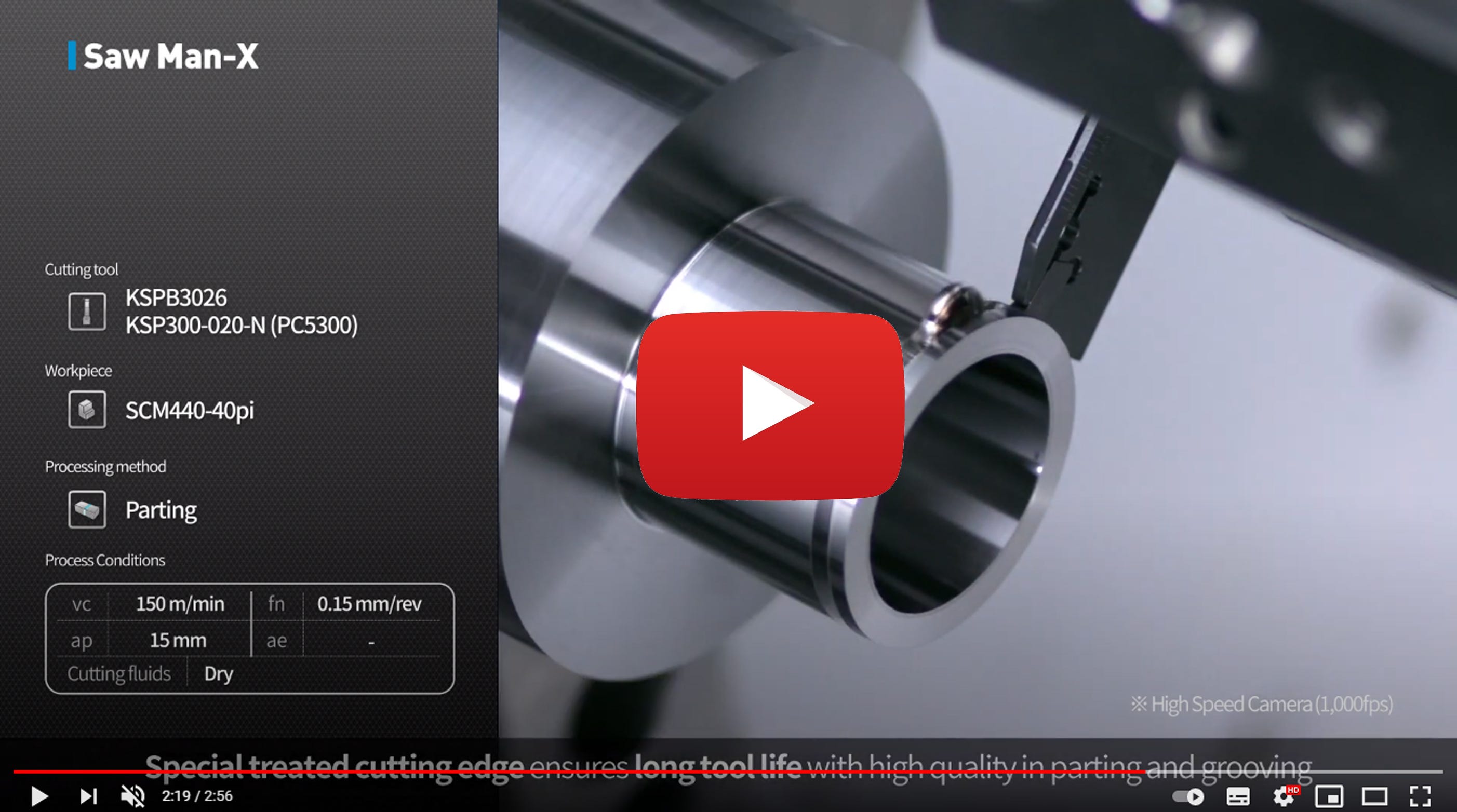 Check out the recommended cutting data and see the difference...