When should I use through coolant tooling?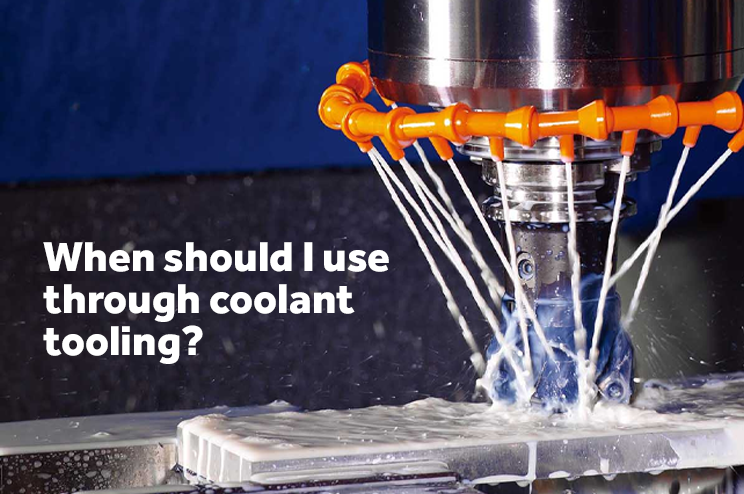 If your machine has the capability to offer through spindle coolant, then 9 times out of 10 this would be worth taking full advantage of. Through coolant delivers lubrication directly to the cutting edge through the machine spindle and down the centre or side of your tool (depending on the tool type/style). The main benefits of using through coolant are:
Improved swarf evacuation.
Better surface finish.
Better heat control.
Push your tooling faster whilst gaining superior tool life.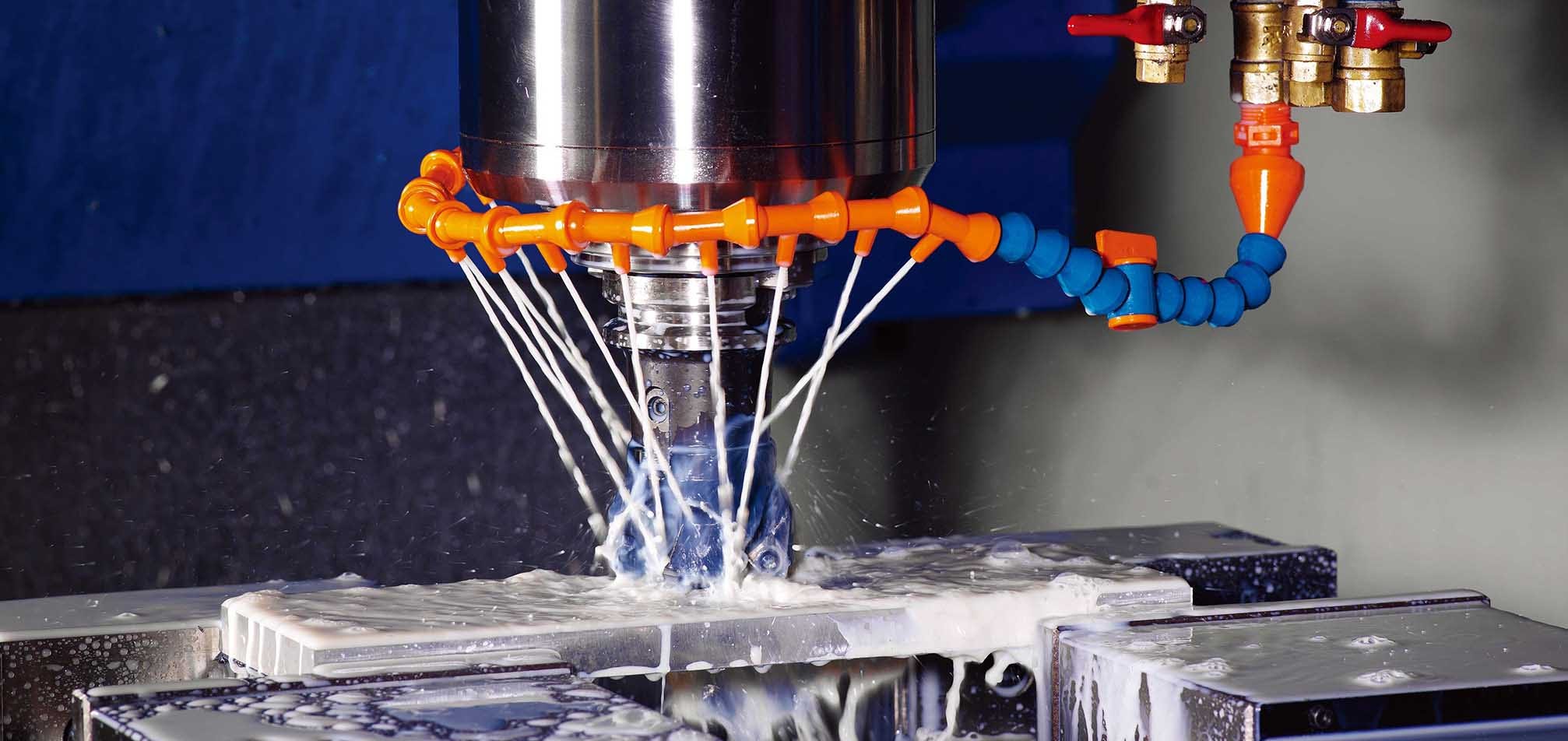 The direct coolant approach floods the cutting area, washing away any swarf that would otherwise impede tool performance. Most modern machines now come with the option of through spindle coolant and my advice would always be to take full advantage of this.
Cutwel supplies a comprehensive range of through coolant solid drills, indexable drills and machine taps. We also supply a range of through coolant collets and sleeves which assist in optimum coolant flow direct to the cutting edge.
What if my machine doesn't have through coolant capabilities?
However, if your spindle does not have through coolant output, all is not lost. Cutwel supply a coolant feeder which is directly mountable in your machine spindle and allows you to take full advantage of through coolant capabilities. We supply coolant feeders to suit BT-MAS, DIN69871 and DIN2080 spindles.
Below is an example of a BT-MAS coolant feeder; arrows showing where the coolant will enter and leave the attachment.
To fit the feeder, you will need to mount a stop block to the machine spindle nose. This is where you will plumb your coolant hose (see drawing below). The coolant is then fed through the stop block and down through the pin support to the internals of the feeder. This is then fed through the centre of the tool, giving you up to 20 bar of coolant pressure.

The output of the coolant feeder is available in a 32mm or 40mm weldon bore.
I would always recommend speaking with our technical team before purchasing a coolant feeder to make sure the adaptor is suitable for your application.
Please contact the Cutwel Technical Team directly for any queries or for a personalised quotation on 01924 869615 or email on sales@cutwel.net.