Contact our SPECIALS TEAM today - please call 01924 869665 or email specials@cutwel.net with your enquiry
Contact our SPECIALS TEAM today - please call 01924 869615 or email specials@cutwel.net with your enquiry
> Tools Designed From New, Modified or Made to Your Specification
Special Indexable Cutting Tools Including: Indexable Drills, Turning Tools, Boring Bars, Face Grooving, Trepanning Tools, Counterbores, Chamfer Mills, Combination Tools, Milling Bodies & Indexable Inserts.
Cutwel work with UK and European manufacturers to produce custom indexable milling bodies, special indexable drills, bespoke indexable chamfer tools, special indexable combination tools, indexable step drills, indexable port tools or any bespoke indexable tool to suit your application.

Tools can be produced to replicate an existing tool to reduce costs and improve lead times from your current supplier, or we can help create a new tool from your application drawing. Special indexable tools can be produced for any manufacturers inserts as long as an insert sample can be provided.
> What Can We Supply?
Some of the specialised indexable tools we can supply for all your drilling, milling, turning, and boring needs include:
Piloted Counterbores

Dovetail Cutters

Keyway Cutters

OD and ID Chamfer Tools

Multiple Step Drilling & Milling Cutters

Trepanning Tools

Back Counterbores and Chamfer Tools

Deep Hole Drills
Core Drills

Hollow Mills

Face Grooving Tools

Form Cutters

Drill & Counterbore Combination Tools

Custom Indexable Inserts
> FAST Turnaround...Our PROMISE To You
We know that speed of delivery is so important to customers, we will ensure your enquiry is sent to our most trusted manufacturers to ensure we can achieve the best delivery time for you.
> Tool Repair
Have you damaged your expensive special indexable tool holder? If so you do not need to buy a new holder, we can repair your tool holder like new for a fraction of the cost of a new tool. Contact us for a quote.
Example Tools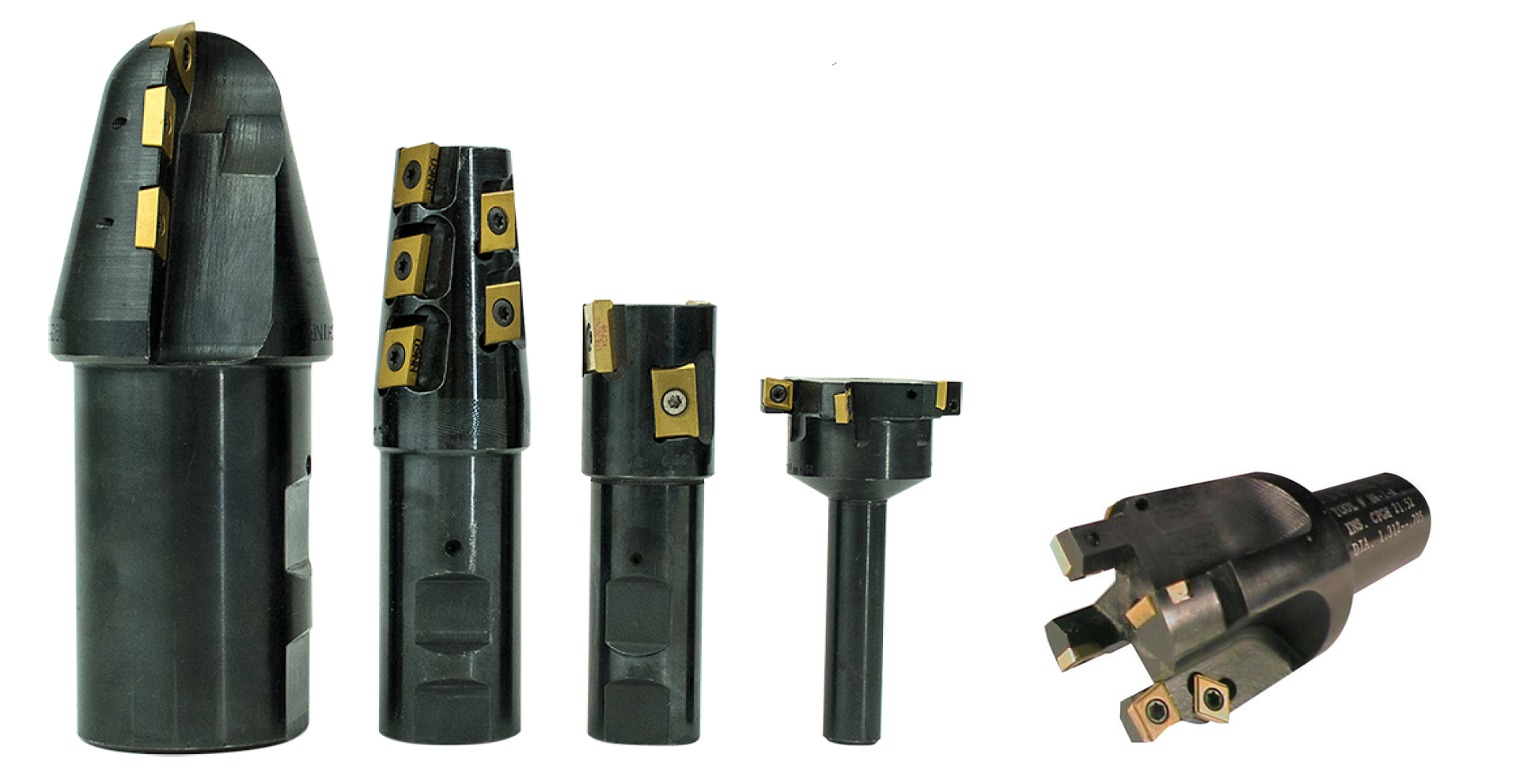 Contact our SPECIALS TEAM today - please call 01924 869665 or email specials@cutwel.net with your enquiry
Contact our SPECIALS TEAM today - please call 01924 869615 or email specials@cutwel.net with your enquiry