SMALL CHIPS DUE TO SPECIAL CHIPBREAKER AND CUTTING EDGE DESIGN

STOPPER TYPE INSERT LOCATION FOR HIGHEST PRECISION

LEFT, NEUTRAL OR RIGHT HANDED INSERTS WITH GRADES FOR ALL MATERIALS
THE 1ST CHOICE SYSTEM FOR ALL PARTING APPLICATIONS
Provides high performance, good tool life and fantastic value. Compatible with all industry standard parting blocks.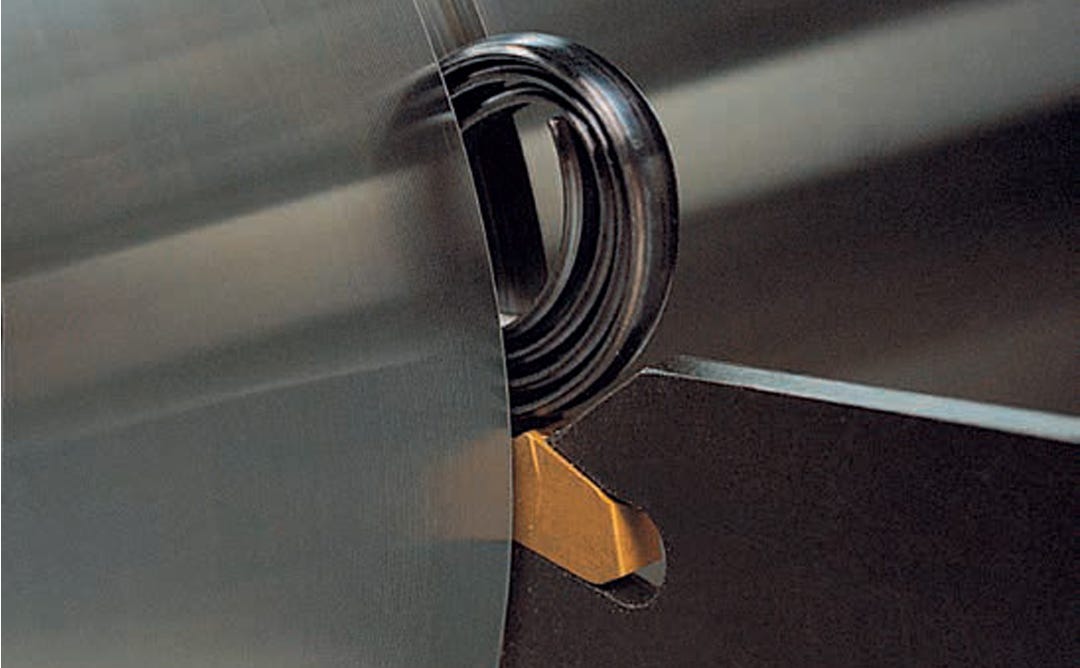 Grades are available for parting all materials including Steel, Hardened Steel, Stainless Steel, Exotic Materials (HRSAs) and Non-Ferrous Metals.
Inserts available as left, neutral or right handed.
Minimum nosed radius minimises burr size.
Small chips are produced due to a special chip breaker and cutting edge design, helping to aid chip evacuation and providing a better surface finish.
Block and blade type or integral square shank type holder.
Stopper type insert location for the highest precision.
The Sawman Parting System is compatible with all industry standard parting blocks.
Cutwel Pro Parting System
Suitable for use with Korloy Sawman Parting Inserts
---
Need the highest performance parting system available? Take a look at our Sawman-X parting system...