Digital, dial & analogue micrometers available from Insize and market leaders Mitutoyo & Insize. Special application micrometers including screw thread, gear tooth, sheet metal micrometers.

Outside Micrometers
Best Sellers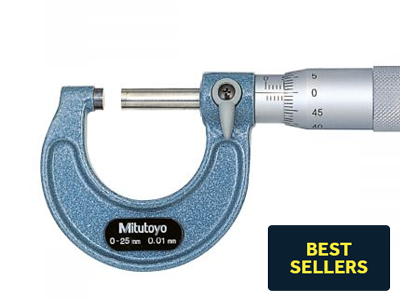 Best Selling Outside Micrometers from leading brands Insize & Mitutoyo!
Mechanical Outside
Micrometers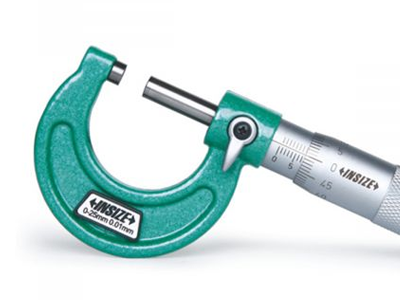 Mechanical Outside Micrometers from leading brands Insize & Mitutoyo. Available in metric or imperial.
Digital Outside
Micrometers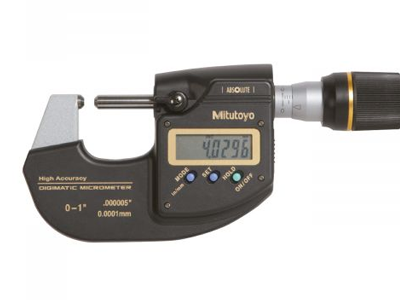 Digital Outside Micrometers with easy to read LCD display. Including IP65 waterproof & dustproof models.
Screw Thread
Outside Micrometers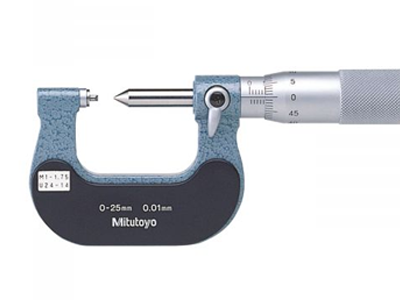 Insize & Mitutoyo Screw Thread Outside Micrometers, for measuring the pitch diameter of screw threads
Micrometers for Grooves,
Splines & Keyways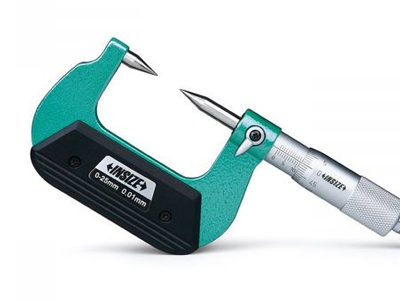 Insize & Mitutoyo Micrometers for precision measuring of grooves, splines & keyways.
Outside Disk
Micrometers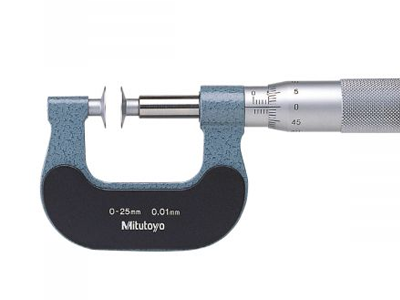 Insize & Mitutoyo Disk Micrometers for hard to reach measurements or root tangent gear lengths/td>
Outside Universal
Micrometers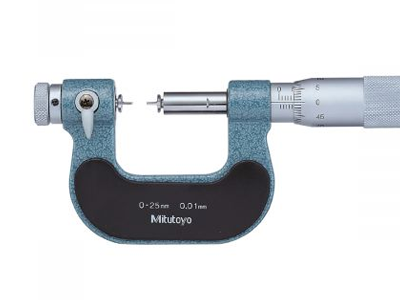 Multifunctional Insize & Mitutuyo Universal Micrometers with interchangeable tips & anvils
Outside Gear
Tooth Micrometers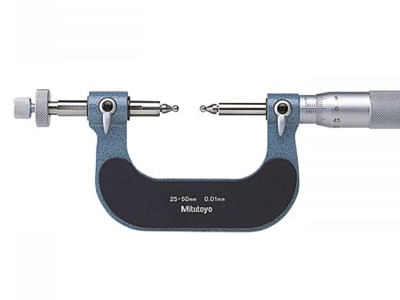 Insize & Mitutoyo Outside Gear Tooth Micrometers with Interchangeable Points for Measuring Gear Teeth
Outside Tube
Micrometers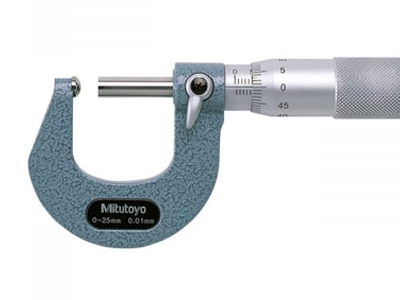 Insize & Mitutoyo Outside Tube Micrometers for measuring the wall thickness of tubes
Crimp Height
Micrometers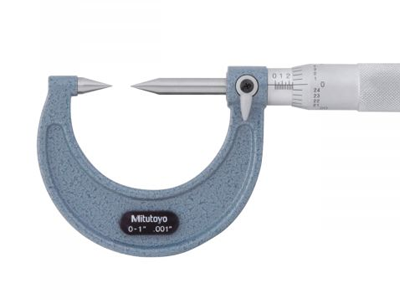 Insize & Mitutoyo Crimp Height Micrometers ideal for measuring the height of crimp contact
Micrometer Setting
Standards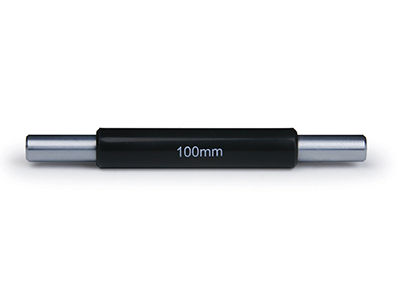 Insize & Mitutoyo setting standards are used for setting your Micrometer to 0 for accurate repeatability
Hub Micrometers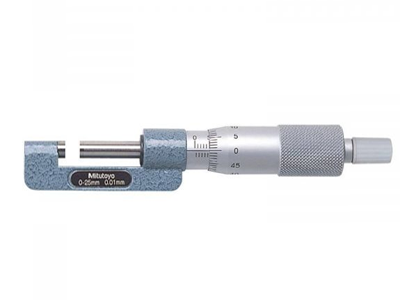 Insize & Mitutoyo Hub Micrometers for measuring hub thickness & inner shoulders of a bore
Can Seam
Micrometers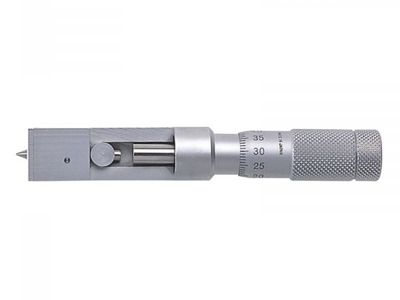 Insize & Mitutoyo Can Seam Micrometers ideal for measuring the width, height & depth of can seams
Outside Micrometers
What are Outside Micrometers and how are they used in the Engineering & Manufacturing industry?
Outside Micrometers offer extremely high accuracy measurements of the external dimensions, such as the thickness or diameter, of a workpiece. Outside micrometers are preferred over alternative measuring tools such as calipers where higher precision measurements are required. This is because Micrometers offer extremely fine measurements, however this is only an advantage when the operator has a good level of skill and finesse.
What features do Outside Micrometers have?
Outside Micrometers feature a thimble and ratchet in order to provide the high accuracy and resolution that is required when using them. A ratchet mechanism is used to help avoid operator error or over tightening of the micrometer, in order to achieve an equal force and consistent repeatable measurements. All analogue vernier micrometers and (most) digital micrometers have an easy to read scale at the end of the handle which allows the operator to read the measurement. Finally, the anvil and the spindle are the 2 pieces which contact the workpiece to be measured. The spindle is the component which opens and closes when the thimble is rotated.
What different types of Outside Micrometers are there?
Outside Micrometers most commonly come with either a vernier scale or a digital read out on an LCD screen. A digital readout offers a clear easy to read display that can easily be changed between metric and imperial units and between absolute and incremental readings. Dial indicating micrometers are also available with a moveable anvil for inspection purposes and not for exact measurements.
Standard outside micrometers come with a flat anvil and spindle which are ideal for measuring the outside thickness or diameter of a component or area. However, there are also other types of anvil for more specialised applications such as:
- Screw Thread Micrometer Anvils: Ideal for measuring the effective pitch diameter of screw threads
- Blade Micrometer Anvils: A flat tip which can fit into tight grooves and keyways
- Tube Micrometer Anvils: Anvils are perpendicular in order to clamp hollow parts such as tubes
- Spherical Micrometer Anvils: Also known as ball or rounded anvils, for more accurate measurements of curved surfaces
- V-shaped Micrometer Anvils: Ideal for round objects which need to be help in place securely
- Disc Micrometer Anvils: These anvils feature a flat disc with a large surface area, usually used to measure sheet metal.
How do you use an Outside Micrometer?
Analogue Micrometers and Digital Micrometers operate the same way in that a workpiece or area to measure is inserted between the spindle and anvil. The operator then turns the thimble until it is just touching the component and then should use the ratchet stop to secure the spindle with the ideal pressure for an exact measurement and repeatability each time a ameasurement is taken. For analogue measurements the result will be displayed on the barrel or the sleeve scale depending on the unit of meausurement they require or on digital micrometers the result will display on the LCD display.
Do Cutwel offer UKAS Calibration for Outside Micrometers
We offer UKAS calibration for all our Insize & Mitutoyo Outside Micrometerrs. UKAS (United Kingdom Accreditation Service) are the nationally appointed organisation to assess certification, testing, inspection and calibration against agreed standards. UKAS calibrated outside micrometers are supplied with an official testing certificate that confirms the measuring tool has been manufactured to and operates at the high standards required. Please contact our sales team today for any enquiries about purchasing measuring tools with UKAS calibration.
Outside Micrometer IP Ratings
A selection of our digital outside micrometers are available with two different protection classes from dust or water/coolant:
IP54 – Offers protection against a certain amount of dust levels but is not fully dust proof. It is also protected against splashing water or coolant (but not submerged in it).
IP65 – Fully dust proof and protected against water or coolant from a jet at any angle.
What brands of Outside Micrometer do we supply?
Our range of outside micrometers include the best selling measuring tools from Insize and UK market leaders Mitutoyo. For technical support in selecting the best outside micrometer for your application please do not hesitate to contact Cutwel on 01924 869 615.