Our staff are focused on providing tools and solutions that improve your productivity, whilst at the same time getting to know you and the requirements of your business.

Technical Team
Our technical team is made up of both in-house and external engineers who have a wealth of experience in many forms of engineering and manufacturing.
Internal Technical Support
Our Internal Technical Support team can deal with 99% of your technical queries via telephone or email. They are capable of dealing with the most complex of enquiries effectively and efficiently, thus ensuring you get the best possible solution.
With decades worth of engineering experience, you can trust them to work in collaboration with you and find the right solution to almost all engineering problems.
Application & Engineering
Our highly-skilled Applications and Engineering team travels the UK delivering on-site technical support. They are available for on-site visits to provide the best solution to complex engineering issues. They can also evaluate your current tooling inventory and may recommend any additions or improvements to increase productivity and achieve better results.
Sales & Customer Service
Our sales and customer service teams are a key component to our operations.

They are your first point of contact who liase closely with our account managers and technical teams and are themselves highly trained to support your needs.
Account Managers
Cutwel's sales team act as account managers for our business customers and ensure that each and every one of them receives the first-class service that we pride ourselves on. Each account manager liaises with their accounts on a regular basis in order to maintain a strong business relationship between Cutwel and our customers whilst also providing a friendly and trustworthy point of contact.
Customer Care Team
The customer care team supports our sales team by servicing all incoming enquiries to the business. This frontline customer service team engage via email and telephone to process orders, provide quotations and offer advice on the majority of engineering enquiries.

Our staff undergo full technical training on all Cutwel products in order to provide a reliable service that is second to none in the industry.
Our greatest asset is our staff.

We wholeheartedly believe in the value of training and developing our people and the benefit this brings.

As we hold our own training and development to such high esteem, we have formed our own in-house Cutwel academy for both new recruits and existing team members to ensure a consistently high level of knowledge, innovation and service.

Academy
We have recently built our own dedicated training centre which features a lecture theatre and training room to facilitate our training teams.

Our training team managers nurture and develop our teams to an extremely high level of technical, sales and systems expertise in order to provide the best service levels possible.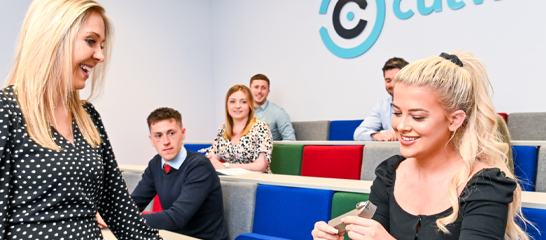 Training
All new recruits must undertake product training to a high level before being able to service our customers. This enables staff to ensure you get the right tool for your job every time.

It is this ethos that makes Cutwel stand out from our competitors, and ensures that you can trust our staff to give you the best service and knowledge that they possibly can.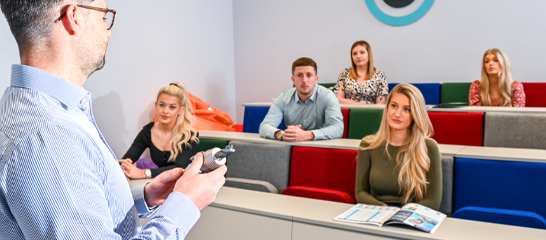 We are a £20m turnover business employing over 80 staff but retain the family values that were instilled in the business when it was formed.
This ethos continues today to ensure our staff feel valued, empowered, respected and part of something special.
Staff Culture
Cutwel actively promote a positive, friendly and proactive working environment for our staff to enjoy. We do this by providing high employee engagement through regular staff activities such as competitions, birthday lunches and out-of-work social functions.
These aim to not only stimulate engagement but also help with cross-departmental collaboration and unity. We believe this improves productivity and helps underpin Cutwel's original family ethos of everybody being in it together.
Celebrations
We always celebrate key milestones for our staff, be it personal or professional, which include birthdays, work anniversaries, new arrivals, retirements etc. These celebrations include presents and a special lunch for the staff member and their team.
We are extremely appreciative of the dedication that our staff show therefore it is a pleasure to give something back and provide a memorable and celebratory day for them.
Maia, one of our account manager's,
celebrating her 21st birthday!
Giving Back
Fundraising is something that we feel extremely passionate about. We raise money for local and national charities on a regular basis through various fundraising activities.
Charity Events
It is important to us that we not only support people within the engineering sector, but also to support the wider community.
Cutwel's staff regularly engage in fundraising events, which include marathons, boat races, bake sales, football matches and much more!
We have raised money for charities including Age UK, Comic Relief, Northorpe Hall Child & Family Trust, The Asda Foundation and more.
ESG Commitee
We have our own ESG (Ethical, Social and Governance) Committiee that is formed by our own staff to continue developing Cutwel in non-business related matters which are still vitally important. This adds to the staff-oriented environment that we have created.
Our ESG Committee decide on which charities to fundraise for, the organising of company social events and also a focused approach to making Cutwel greener and more sustainable.
Joe, one of our account manager's,
taking part in a charity run!