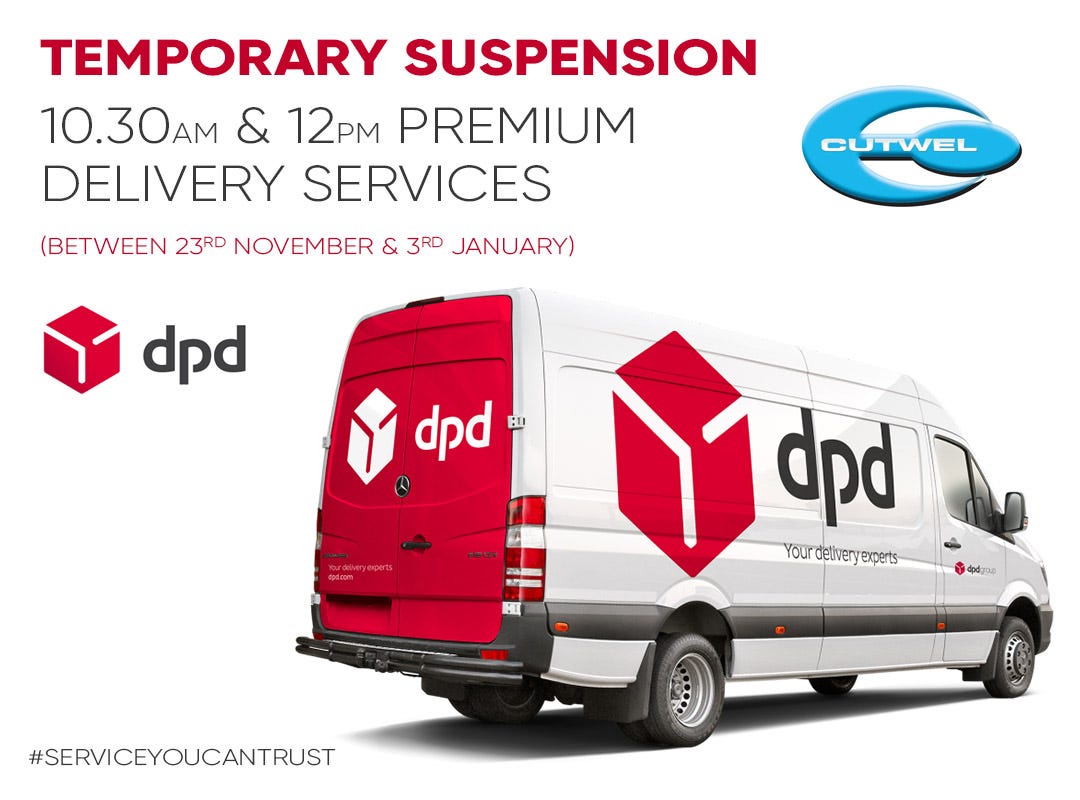 Temporary Suspension of Premium Delivery Services
Between the 23rd of November and 3rd of January, our main carrier DPD, will be suspending premium delivery services
Specifically, 10.30am and 12pm deliveries will not be available during this time period, so only standard Next Day and Economy services will be available. Whilst this may be a reduction in our value service package we believe this is an honest and pragmatic approach taken by DPD.

2020 has been a very challenging year for our sector but the significant increase in overall parcel traffic has put unprecedented pressure on DPD and the logistics sector. DPD has responded with significant investment which will provide excellent service for years to come.
The period from the week of Black Friday through to the new year is expected to give increased volumes on top of already record volumes, so DPD reducing the premium services we believe is an honest statement to their customers that the levels of service that they normally provide cannot be sustained during this period.
We have received excellent service from DPD over the last few years and believe they give our customers an excellent reliable service, so we respect their decision.
Please feel free to contact us should you have any queries regarding DPD's decision.