Solid Carbide Thread Mills, Indexable Thread Mills and Multipurpose Indexable Thread & Groove Milling Systems: Products Include Vardex from Vargus, Simmill from Simtek and CutwelPRO
TECHNICAL SUPPORT FOR
THREAD & GROOVE MILLING

Our internal technical support team or external applications team are available to support you in your thread and groove milling applications.

Contact us now for support on:
Tool Selection, Programming, Best Practise and
Troubleshooting
FAST TURNAROUND...
OUR PROMISE TO YOU

We know that speed of delivery is so important to customers, we will ensure your enquiry is sent to our most trusted manufacturers to ensure we can achieve the best delivery time for you.

Contact us today with your enquiry on:
01924 869665 or email specials@cutwel.net
---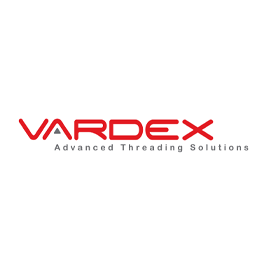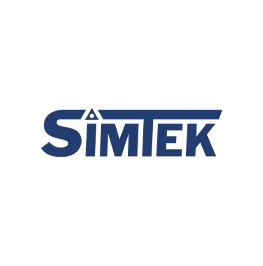 Thread milling has become an increasingly popular alternative to tapping and thread turning for many applications due to the advantages that it delivers. Whilst it is not suitable or cost-effective for every application, it has many benefits compared to tapping or thread turning.
Benefits:
Thread mills cannot get stuck in the hole like a tap can

Machining large or non-rotatable and asymmetrical parts workpieces which cannot be easily mounted on a lathe


Threading of large diameters requires much less power than threading using taps

No upper limits to bore diameter


Short chips that are easy to manage and no nesting which is common with taps

No need for thread relief grooves

Threads can be re-machined if undersized or too short

One tool for a wide range of materials (little need for different geometries or coatings like taps)

One tool can thread a different range of thread sizes (as long as the pitch is the same)

Short machining time due to high cutting speed and rapid feed rates

Higher quality and consistent threads

Small cutting forces allow machining of parts with thin walls

Right and left-hand threads can be machined with the same tool

Long tool life due to carbide substrate (vs HSS for taps)

Multiple applications can be made with 1 tool: drilling, threading, and chamfering.
What is better, thread milling or tapping?
This depends entirely on the application, machine tool, material or budget. Thread mills have many benefits over taps, however on some applications taps can be faster, more cost-effective and easier to program than thread mills. For help and support in choosing whether to use a thread mill compared or a tap please contact our technical support team on 01924 869665.
What is faster, thread milling or tapping?
There is no hard and fast answer to this question. Some thread mills are far faster than standard machine taps, some high-performance machine taps are faster than thread mills. It depends entirely on the application and the tools being used. However, thread mills are far safer to use than taps and can prevent the scrapping of workpieces due to broken tools.
Do you need a thread milling cycle on your machine?
Many modern CNC machine tools come equipped with a thread milling cycle, however, if your machine does not have a pre-programmed thread milling cycle that does not stop you from thread milling, however your CNC machine does need to be capable of simultaneous 3 axis machining. If your machine does not have a thread mill cycle, you can simply use the Vargus GENIUS software which will generate your thread milling program for you for whatever machine control you require.
Why are thread mills more expensive than taps?
Thread mills are made from solid carbide and most machine taps are made from HSS (high-speed steel). However, thread mills will last much longer than taps, reducing downtime, and they will not break and get stuck in the hole like a tap can. Thread mills can be a much more cost-effective solution than machine taps, especially in difficult materials or applications.
What can I do to ensure better thread quality?
Thread mills are a high precision tool yet most customers use them in ER collet chucks and without through coolant. By using a hydraulic chuck, shrink chuck or any other holder with <0.003mm run-out, you will reduce vibration and therefore tool life and thread quality. Secondly, using a through coolant thread mill clears the chips out of the hole and prevents 'double cutting of the swarf' which can damage or mark the threads.
What are the benefits of indexable thread mills over solid carbide thread mills?
Indexable thread mills are generally for larger diameter threads, however, there is a cross over between solid and indexable thread mills at around M16. Solid carbide thread mills will offer greater rigidity (indexable tools and mainly HSS shanks), often have longer flute lengths and more flutes, so they can be faster than most indexable thread mills. However, they can also be very expensive compared to indexable thread mill inserts above M16. Indexable thread mills offer the flexibility of being able to machine different thread forms and pitches with one holder. This makes them a very cost-effective solution. They are also exceptionally cost-effective for large diameter threads. Some indexable thread mills are available with multiple inserts for higher performance applications, or with very long holders for long-reach applications. In summary, it depends entirely on the tools being used and the application. For help and support in choosing whether to use a solid carbide thread mill or an indexable thread mill, please contact our technical support team on 01924 869665.