HIGH PERFORMANCE HYDRAULIC HOLDERS FOR ULTRA-HIGH METAL REMOVAL RATES

IDEAL FOR EXTREME ROUGHING TO FINE FINISHING APPLICATIONS IN ALL MATERIALS

EXTREME CLAMPING FORCES AND VIBRATION DAMPING QUALITIES TO ACHIEVE THE LONGEST TOOL LIFE
HPH HIGH TORQUE CHUCKS
Hydraulic clamping for diameters from 3-32mm (direct clamping in holder 12-32mm, clamping with sleeves 3-25mm)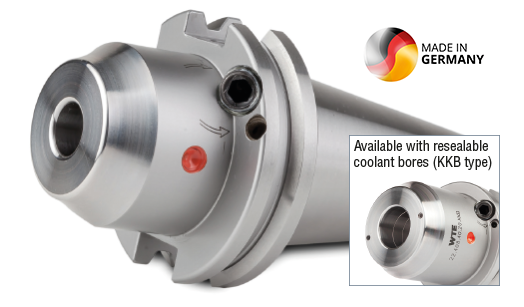 TRANSFERABLE TORQUES WITH DIRECT CLAMPING TORQUE FIGURES IN NM

GEOMETRY #2
HIGH PRECISION SLIM HPH CHUCKS
Hydraulic tool holder with a unique 3° taper making them as slim as a shrink fit chuck!
Reliable clamping at temperatures up to 120 °C

Clamping diameters from 3-20mm

Optimum radial run-out accuracy of 3μm with a projection length of 2.5 x D

Better surface finish with longer tool life

Shorter set-up times and lower tool costs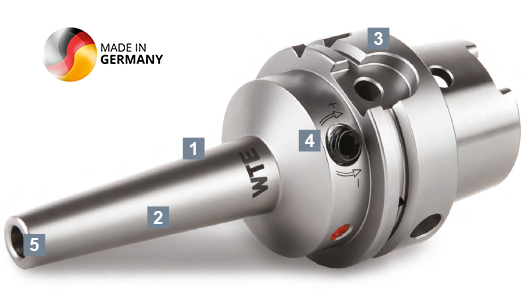 TRANSFERABLE TORQUES WITH DIRECT CLAMPING TORQUE FIGURES IN NM

HPH High Performance Holders
The Holder For ULTRA-HIGH Metal Removal Rates

Ideal For Extreme Roughing to Fine Finishing in ALL MATERIALS.

WTE HPH holders are the first choice for HPC milling. They offers extreme clamping forces and vibration damping qualities - enabling the highest performance from your cutting tools & the longest tool life possible.

The HPH 3° Multi High Precision Slim Hydraulic Holders are a revolution in tool holding technology they have a 3° taper, so can be used in applications previously only possible with shrink fit chucks.