UP TO 4 TIMES FASTER TAPPING THAN CONVENTIONAL METHODS

SOLVES THE PROBLEM OF BROKEN TAPS, OVERSIZED OR POOR QUALITY THREADS & INSUFFICIENT TOOL LIFE

±0.5mm LENGTH COMPENSATION WHICH REDUCES SYNCHRONIZATION ERRORS
High Performance Synchro Tap Chucks for Rigid Tapping
Modern CNC machines allow synchronous thread tapping without a tension & compression chuck, also called "rigid tapping". The backlash of the spindle causes stress to one side of the tap. This may result in reduced tool life and lack of quality in the thread form.

Synchro tapping chucks compensate for the length errors caused by backlash and achieve optimum performance from your taps.
For tapping with synchronized feed mechanism.
For high speed tapping or normal speed rigid tapping.
Reduced tapping load during inversion phase.
Minimal synchronization error by special design.
Minimum length compensation (+/-<0.5mm).
Through coolant.
For use with ER-MD square drive tapping ER collets.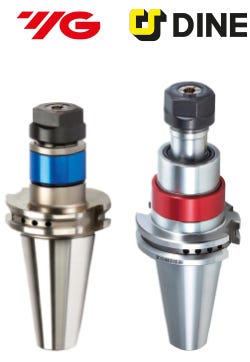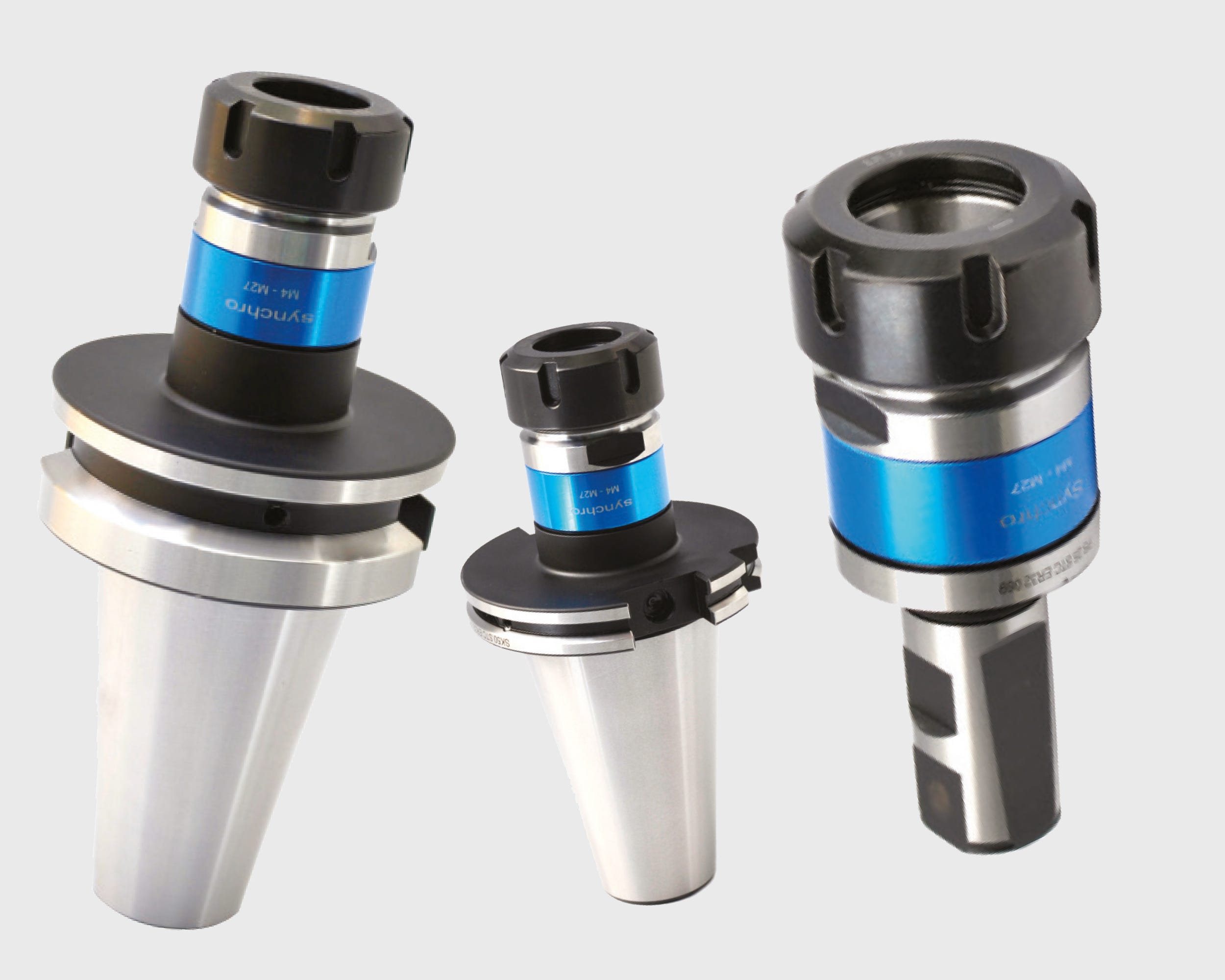 SYNCHRO PRO TAP CHUCKS
Increase Tap Tool Life by 100-400% compared to standard ER Collet Chucks.
By compensating for micro errors in the rigid tapping synchronisation, the tap cuts the thread using less torque, at higher speeds and with higher accuracy.
Designed for rigid tapping on CNC machining centres or lathes.

Improves thread quality and consistency.

Reduces tapping torque.

Suitable for use with application machine taps or high speed Synchro Machine Taps.

Always use with ER-MD style collets for best results.
Use a Synchro-Pro Tap Chuck and see the instant performance, tool life and thread quality improvements immediately for extreme production.
COMPARISON OF THREAD FORMS
When tapping under the same cutting conditions the threads formed using ER Collet Chucks seem to be damaged and out of form due to synchronization error, when compared to those machined using Synchro Tap Chucks.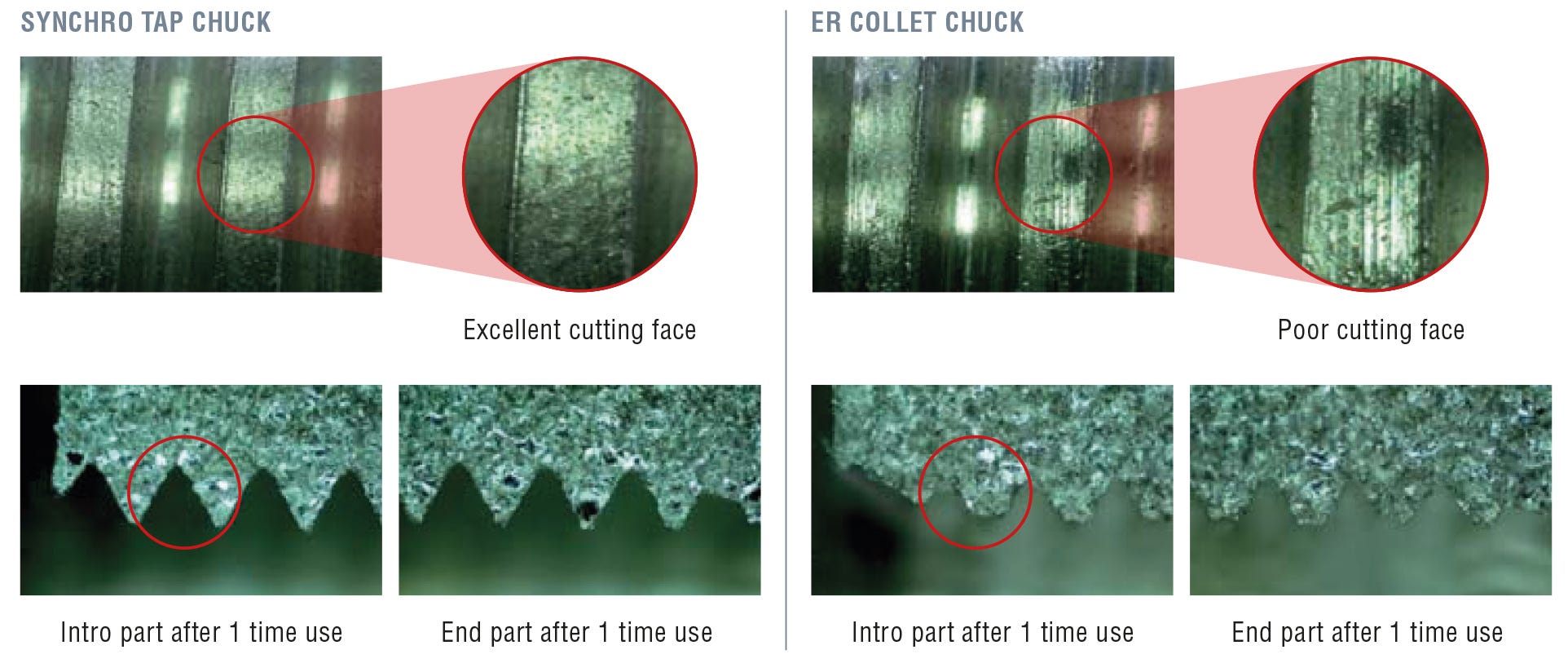 TAPPING ER COLLETS & SETS
For Reliable Rigid Tapping with ER Collets at Conventional or High Speeds.
Square drive prevents tap from slipping.
Highly recommended for use with all Synchro Tap Chucks for maximum reliability.