GERARDI
COMPACT GRIP
HIGH PRECISION SELF CENTERING MODULAR MACHINE VICE
Compact Design self centering modular machine vice, ideal for 3, 4 and 5 axis vertical or horizontal machining. The widest range of modular jaw plates and accessories including Compact Grip Zero Point Quick Change Tables.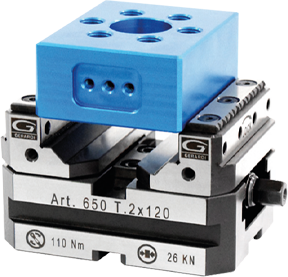 ---
Compact Grip combines high clamping power, a compact rigid base, 20 micron accuracy and 60 Rockwell case hardening with a wide range of interchangeable jaw/clamping plates. Grip on just 3mm or full jaw height. Superior clamping force, no workpiece stamping or dovetails required, just GRIP & GO.
OPTIONAL JAW PLATES FOR SOFT, REGULARD OR HARD MATERIALS
ALL WORKING SURFACES GROUND WITHIN +0.01mm
MADE FROM HEAT TREATED HRC60 ALLOY STEEL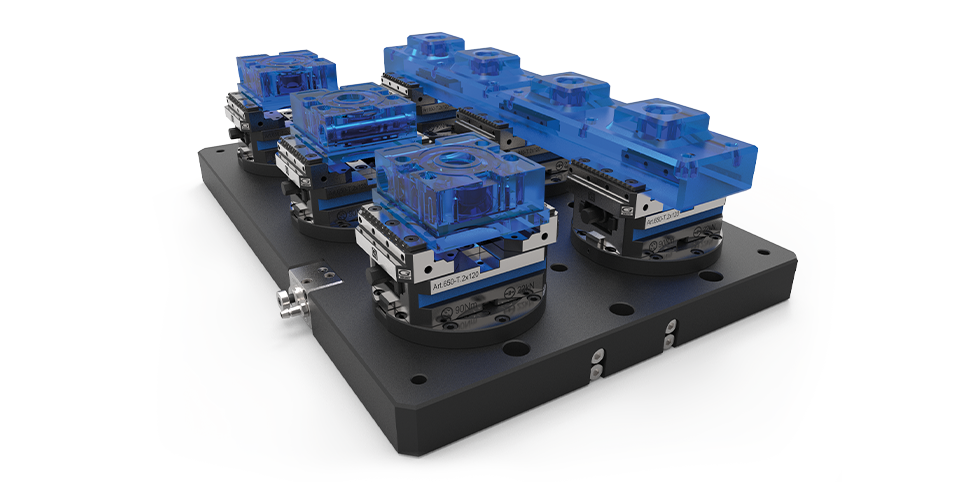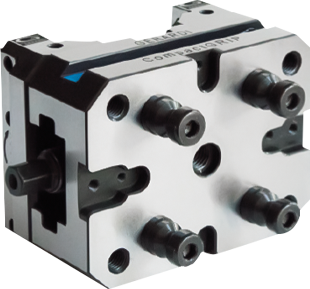 ---
The Gerardi ZERO POINT modular system is the easiest and most cost-effective way to reduce down time and increase profits.
It can be used on machines bed with interface plates, on 5 axis machine or on tombstones.
Compact Grip is compatible with the most popular pallet change systems, but also with Gerardi Zero Point Size 1 and 2.

• No need for adapter plates
• Supplied with pull stud
• Zero Point can be integrated in risers
---
MECHANICAL CLAMPING ART. 650/950 - No workpiece crimping or dovetailing required - double the clamping force of competitor vices.

HRc60 hardened steel base, jaws and lead screw, overall accuracy +0.02mm
---
5 years warranty on vices and all components
---
Self centering reversible step jaws with pull down action (adjustable)
High clamping accuracy, power and pull down action. Self centering jaws can be adjusted
---
With different teeth profiles for specific materials, rough or finish machining
---
Highest & most consistent clamping forces
12-32kN clamping forces easily achievable due to the lead screw design
---
Multiple ways to locate the vice
Vice can be positioned with ground keyways (with tenons), quick clamping plates (with 4 pull studs), zero point (1-2 pull studs) or with centering pin (for 5 axis table)
---
Single or double clamping
With additional fixed jaw (ART650X), 2 workpieces can be clamped with 1 vice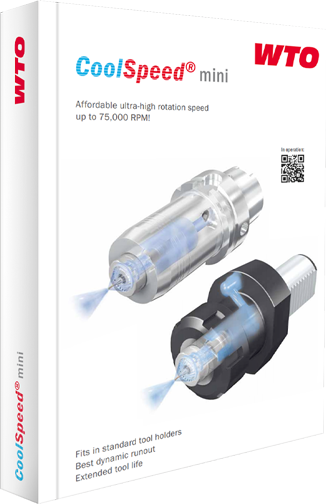 PDF Download
Gerardi CompactGRIP
Instant Technical Support
Our in-house technical support team are on hand to deal with simple to complex engineering problems and enquiries.
Each member brings with them their own experience and know-how to add to our growing pool of technical knowledge. That's why our services are known for being the best in the business!
Our technical line is open from 8am to 5:45pm (4.30 Fridays)