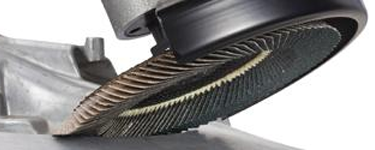 Flexidiscs® from ATA Garryson are made from either Aluminium Oxide, Zirconium or Ceramic and are flexible, small diameter discs designed to blend and finish on awkward, hard to access areas.
Don't have an account?
Creating an account has many benefits: check out faster, keep more than one address, track orders and more.
Or
Checkout as a Guest
Place your order without creating an account for extra convenience.