ULTRA LONG SERVICE LIFE WITHOUT DISTORTION DUE TO HIGH QUALITY HOT WORK STEEL

HARDNESS 52 ±2HRc / SHRINK TEMPERATURE 100-420°C (Max 500°C)

BALANCED TO 25,000RPM G2.5 (<40,000RPM AVAILABLE BY REQUEST, PLEASE CONTACT US)
High Performance Shrink Fit Chucks from WTE, YG-1 & Cutwel Pro
WTE shrink chucks are 100% made in Germany and are used by the world's leading Automotive, Aerospace and Mould & Die manufacturers. They have one of the biggest shrink chuck ranges in the world.
The YG-1 shrink chuck range offers exceptional value on the most popular tapers of BT, DIN69871 and HSK-A whilst maintaining exceptional quality and performance. We also supply a range of Cutwel Pro DOUBLE CONTACT shrink fit chucks available in DBT and DSK tapers.
Please contact our technical team today on 01924 869 615 for any queries or enquries regarding our range of Shrink Fit Chucks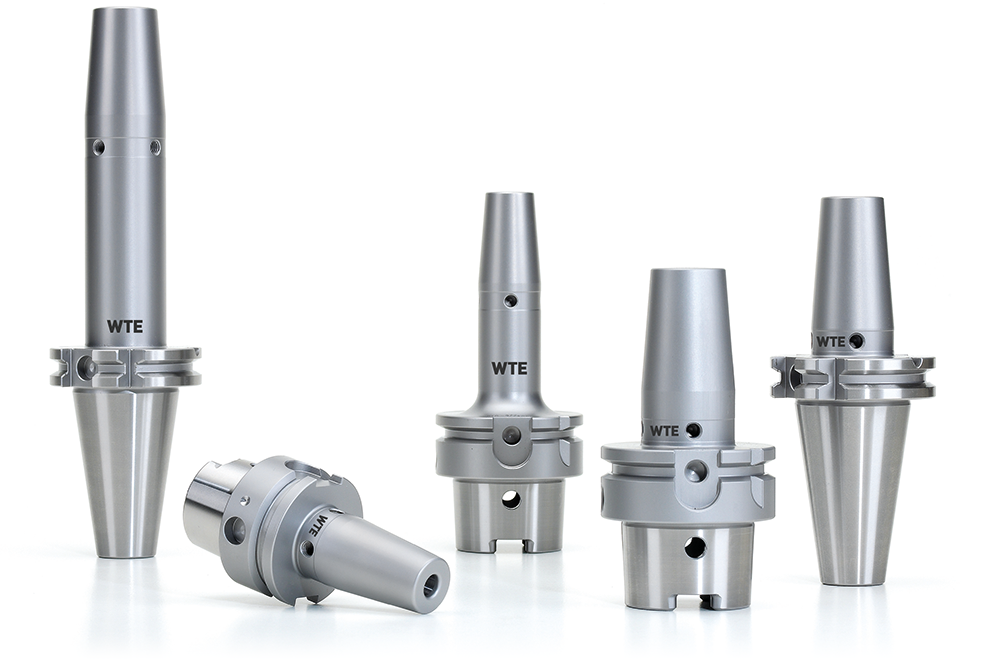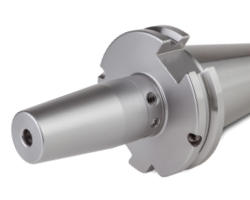 The standard 4.5° profile is suitable for most milling & drilling requirements offering excellent clamping strength & rigidity with a much slimmer nose profile than side lock arbors or collet chucks.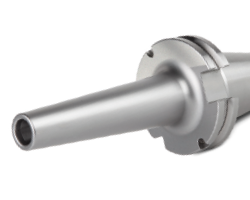 Ultra Slim 3° nose profile for machining in narrow cavities or moulds. With as little as 3mm wall thickness, 3° shrink chucks can access places that are impossible with most other chucks.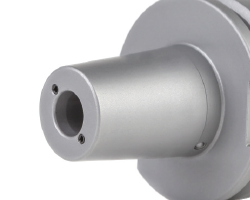 Standard geometry with resealable coolant ducts in the nose of the holder. Ideal for stainless steel, aluminium or HRSA milling.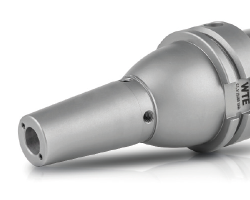 Ultra-heavy duty shrink chuck with excellent dampening properties. Ideal for heavy machining. Available in HSK100 & SK50.
TRANSFERABLE TORQUE WITH DIRECT CLAMPING

*Torque figures stated apply to WTE shrink chucks used with induction heated shrinking, used on the correct power setting. Overheating can cause distortion to the holder and a loss of clamping torque In high temperature milling (e.g. titanium, inconel), clamping forces can be reduced due to heat transfer from the tool to the holder.