BENZ Angle Heads
German made, market leading Angle Head solution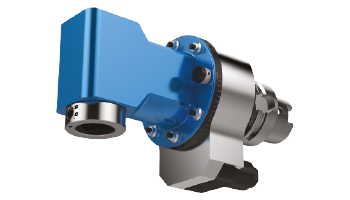 MARKETING LEADING ANGLE HEADS – 100% MADE IN GERMANY
As global market leaders in angle head and aggregate technologies, German made Benz products are used by the world's leading automotive, aerospace, sub-sea and heavy engineering companies throughout the global market. Benz angle heads differ from all other angle heads in the market due to the special gearing technology which can deliver more torque and rigidity that any other angle head, with the highest power to weight ratio on the market.
MODULAR TOOL CLAMPING OPTIONS
Benz angle heads can be made with tool clamping option, including BENZ CAPTO TM , Benz Solidfix®, Kennametal KM TM, ER collet, Weldon, Face mill arbor, and Komet ABS®.
HIGH PRESSURE THROUGH SPINDLE COOLANT
Most Benz angle heads can be supplied with unrivalled through spindle 100 bar high pressure coolant as standard. This makes the machining of difficult materials like Inconel much safer and more reliable by using a Benz angle head.
3 or 4 PIN SUPPORT
Angle head rigidity can be a huge problem for many users, especially with demanding applications. Benz angle heads can be customised to any spindle with additional 3 or 4 pin support which increases rigidity and support for the angle head.
BENZ Angle Heads - Customised solutions for any application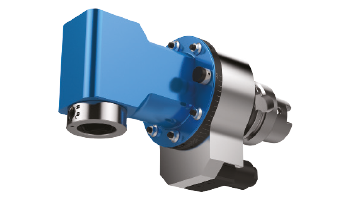 ---
Machining without spatial constraint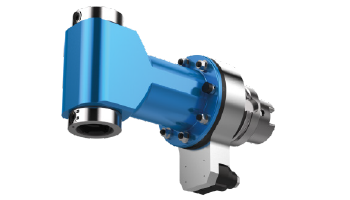 ---
Machining in opposite direction / with different tools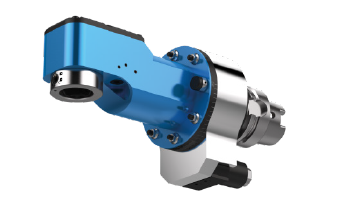 ---
Machining for spatial constraint / maximum usable tool length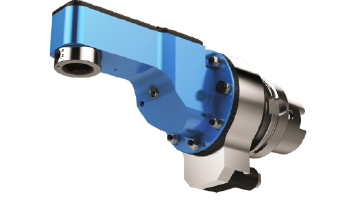 ---
Machining for spatial constraint / maximum usable tool length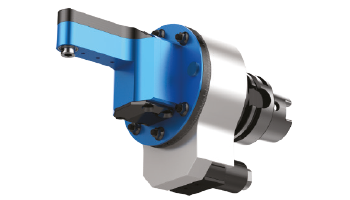 ---
Machining extreme spatial constraint / maximum usable tool length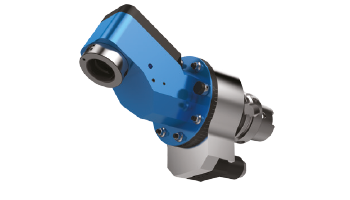 ---
Special machining at fixed angle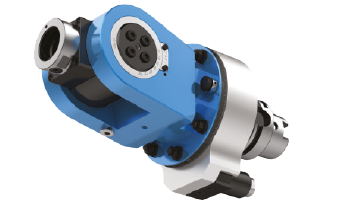 ---
Machining in any variable position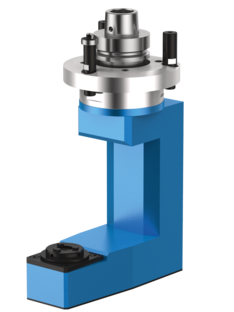 Customised Angle Heads
Do you need an angle head that does not match any standard parameters? No problem!

BENZ can develop and produce angle heads to your exact specifications. From small adaptations on existing models to highly complex new developments, BENZ offer high quality, affordable solutions. BENZ's tried and tested components and systems provide you with limitless possibilities.
Image shows BENZ XXXL angle head before delivery, supplied to a major sub-sea manufacturer in the UK. Developed in partnership with Cutwel.
Combining the wireless technologies NFC and Bluetooth LE enables you to do things such as transfer the operating states to your smartphone as raw data. The app scans, stores and processes this data. From now on you can monitor your unit to make sure it is running properly and without errors and, if necessary, take action to prevent defective production. The service life of your tool can be extended by the transparent tool monitoring system and the recommended service intervals. The BENZ Cloud solution gives you access not only to the data you yourself have scanned, but also to all data saved in the cloud for your unit. Once the product is installed on your terminal device, it synchronizes the data for each further scan.
The BENZ CAPTO™ modular quick-change system guarantees an extremely compact design through the well-conceived integration of the clamping set into the spindle. Special clamping kinematics provide for clamping forces that are significantly above the specifications in ISO/DIS 26623-2. BENZ CAPTO™ can be used for turning on a lathe, milling and drilling—with a coolant pressure of up to 100 bar. The system is particularly suited also for heavy-duty cutting.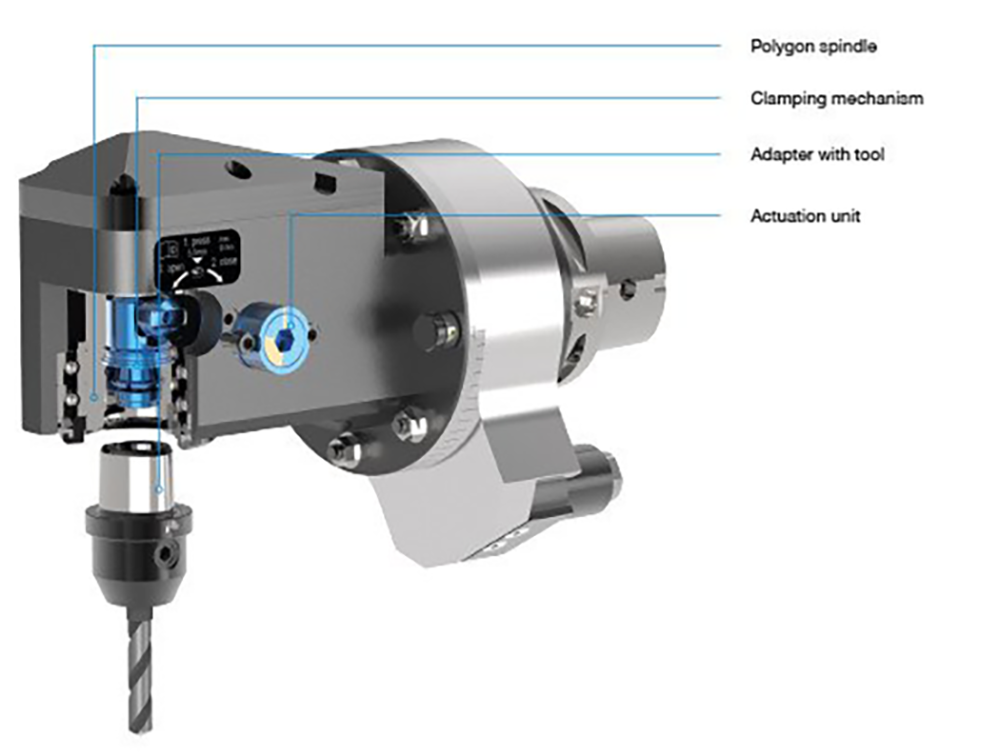 We accompany you from brainstorming to inspection of the final machine, always according to your expectations. Our assortment ranges from compact heads to XXL units.
BENZ stands for high-end solutions in the fields of machine tooling technology and specialty solutions. We manufacture your large drill head to your specifications!
Bring together similar or diverse machining operations to reduce operating times (usually involves multi-spindle heads).
The potential applications are virtually limitless: Drilling, threading, counterboring, reaming, milling, etc.
The variety of products is equally diverse, from small compact heads with two spindles to multi-spindle XXL units. BENZ offers interchangeable and fixed-flange (stationary) multi-spindle heads in a wide range of configurations. Multi-spindle heads are typically used for mid-size to large-scale series production.
We work in close coordination with you, the customer, to find the perfect solution for your application. Using proven standard components as a basis, we create the optimal multi-spindle solution for you.
We maintain close contact with leading machine building companies, giving us the necessary expertise to develop the extraordinary. Give us a challenge!
Instant Technical Support
Our in-house technical support team are on hand to deal with simple to complex engineering problems and enquiries.
Each member brings with them their own experience and know-how to add to our growing pool of technical knowledge. That's why our services are known for being the best in the business!
Our technical line is open from 8am to 5:45pm (4.30 Fridays)