Next generation high performance & high accuracy drilling system

i-One Drill Holders
10-33.73mm Diameters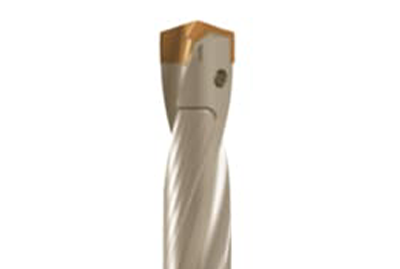 High performance drilling from 10mm-31.75mm.
One holder can take a range of insert diameters.
Holders available in 3xD, 5xD and 8xD.
NEXT GENERATION HIGH PERFORMANCE & HIGH ACCURACY DRILL WITH CARBIDE INSERTS
---
The YG-1 i-ONE drill is designed for the highest performance drilling of steels and cast iron above Ø10mm. The exchangeable carbide head reduced tool cost compared to solid carbide drills, whilst offering a greater range of diameters and the same level of performance.
Features
Multi layer H coating provides exceptional heat and wear resistance.

Inserts available from Ø10.0mm-33.73mm in 0.1mm increments and inch sizes.

Quick and rigid pin-key clamping mechanism.

Through coolant.

Self centring and advanced drill point technology.

Available lengths 3xD, 5xD, 8xD.
Each holder can take a range of insert diameters.

Exceptional tool life and performance for production drilling of steel and cast iron.

Thru coolant allows improved chip flow eliminating premature tool failure.

Self centring insert eliminates the need




for spot drilling.

High accuracy.
COST-EFFECTIVE HIGH PERFORMANCE EXCHANGEABLE INSERT DRILLING TOOL
---
i-One drill holders offer a secure and quick clamping system with full through coolant capabilities. The special pin-key clamping system and self-centring geometry ensures highly secure clamping and high accuracy drilling.
Inserts contain a multi-layered coating for long-lasting tool life when machining carbon steels, alloy steels and cast iron. They feature a 140° drill point and are available in both metric and imperial sizes.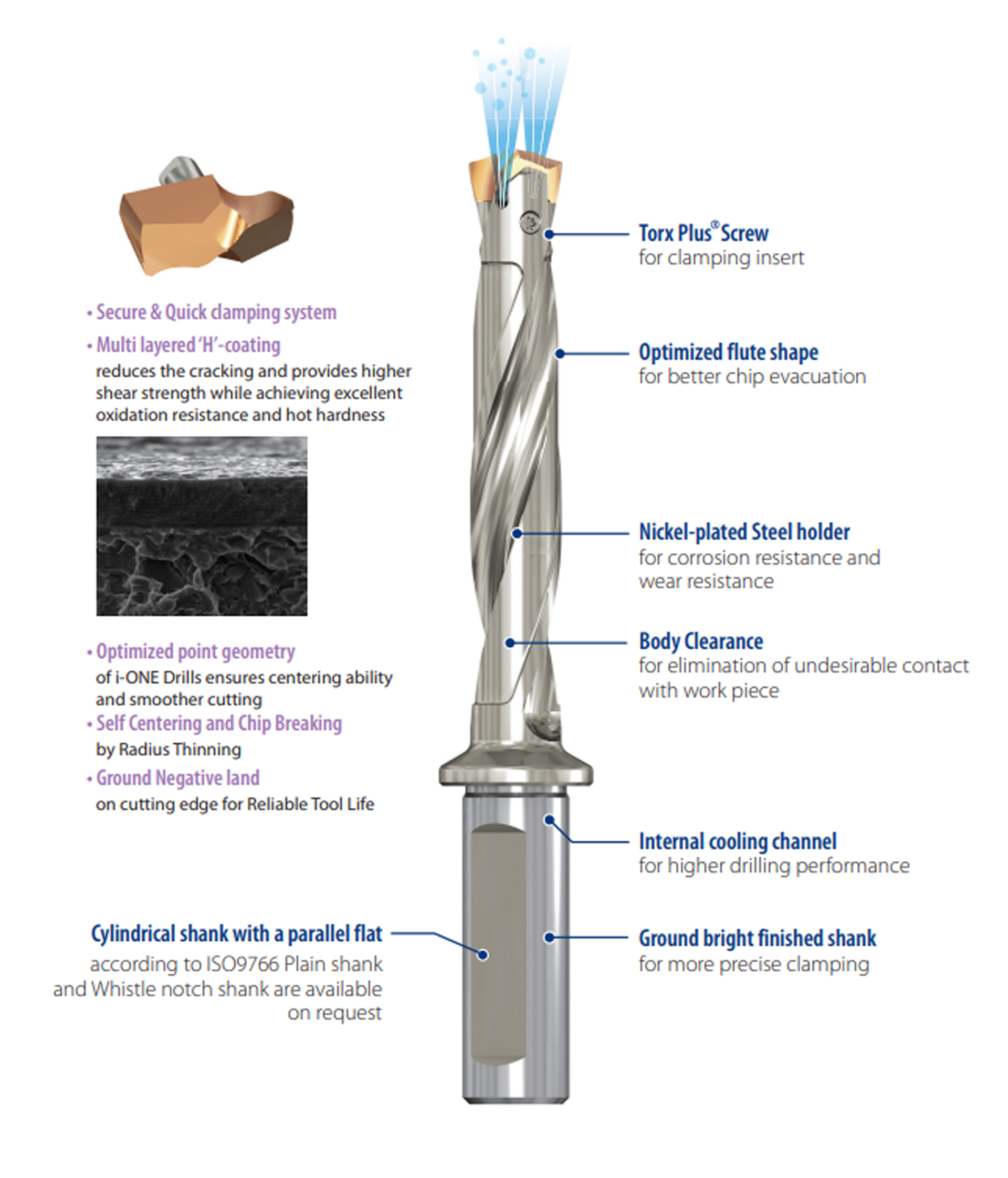 Instant Technical Support
Our in-house technical support team are on hand to deal with simple to complex engineering problems and enquiries.
Each member brings with them their own experience and know-how to add to our growing pool of technical knowledge. That's why our services are known for being the best in the business!
Our technical line is open from 8am to 5:45pm (4.30 Fridays)