HIGH PRECISION INTERNAL MACHINING SYSTEM FROM 0.3MM BORES

INSERTS AVAILABLE FOR BORING, PROFILING, GROOVING, THREADING, CHAMFERING & MORE

FAST LOCATION PIN FOR QUICK AND ACCURATE CLAMPING OF INSERTS
PRECISE INTERNAL MACHINING FROM 0.03MM BORES
Simturn AX Precision Internal Machining System
The first choice for micro-machining with high precision & performance.
Simturn AX combines high precision and versatility without compromise. With inserts available for boring, profiling, grooving, threading, chamfering and face grooving, the system has the widest choice of tools in the market.
Inserts feature a 45° angle ground wedge for fast and accurate location in the Simturn AX holder, with the cutting edge positioned perfectly without the need for adjustment.
The system is completed with a range of high performance holders from standard sleeves to specifically designed holders for different machine tools such as sliding head lathes or multitasking mill-turn machines.

SIMTURN AX CUSTOM TOOLS
Our team of experienced engineers work hand in hand with Simtek to provide custom solutions to suit your application. Special inserts can be provided for any Simtek turning system.
CONTACT US TODAY FOR A QUOTE
Email: specials@cutwel.net
Phone: 01924 869665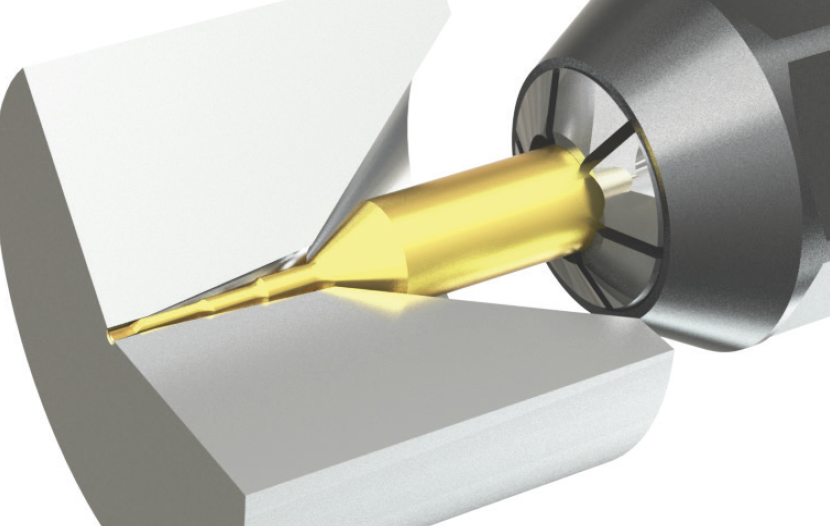 See the benefits to the Simturn AX system
Find out more on the unique 'ME' concentric clamping tool holders