SURFACE PLATES, ANGLE PLATES, PARALLELS & V-BLOCKS
Granite Surface Plates, Ground Parallels, V-Blocks and Angle Plates available from market leaders Mitutoyo & Insize.

Granite Surface Plates,
Stands & Cabinets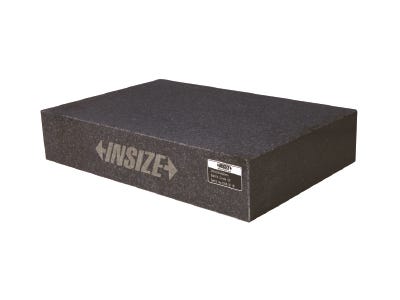 Granite Surface Plates, Stands & Cabinets from Insize & Mitutoyo.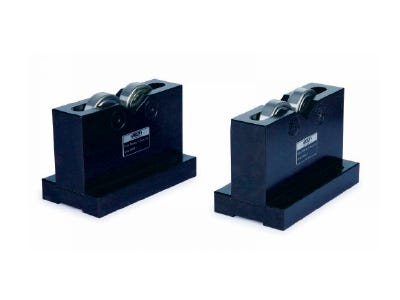 Inspection V-Blocks from Insize and Mitutoyo.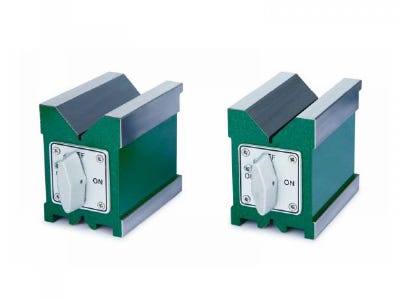 Magnetic V-Blocks from Insize and Mitutoyo.
Ground High
Precision Parallels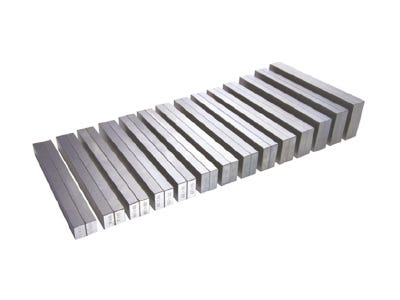 Ground High Precision Parallels from Insize and Mitutoyo.
Surface Plates, Angle Plates, Parallels & V-Blocks
What are granite surface plates and what are they used for?
Granite surface plates are used for inspection processes where a perfectly flat surface is required. A granite material is highly stable - it does not alter with temperature changes and so remains consistently ultra-flat over a long period of time. Granite is also non-magnetic and not conductive. Granite surface plates are used in conjunction with other measuring tools, such as dial test indicators (DTI), to measure flatness, run-out and deviation to the highest levels of accuracy.
Granite surface plates can be calibrated to a UKAS standard. UKAS (United Kingdom Accreditation Service) are the nationally appointed organisation to assess certification, testing, inspection and calibration against agreed standards. Due to the size and weight of larger granite surface plates, it is common practice for such testing to take place at the site where the plate is installed as opposed to pre-installation. As standard, granite surface plates are supplied with a manufacturer's inspection certificate which verifies certain dimensions and ensures the plate falls within given tolerances.
What granite surface plates are available?
Granite surface plates are supplied with different grades, which represent the level of flatness (or deviation/variation) and accuracy of each plate. Grade 0 is an inspection grade with a flatness deviation up to 0.014mm, whereas grade 00 is also an inspection grade with a flatness deviation up to 0.007mm. Which one is chosen will depend on how accurate the user's inspection operations need to be. When calculating the maximum and minimum deviation, the measurement will be taken at intervals across the whole plate.
Depending on the size of the surface plate (as larger sized plates tend to be thicker and therefore heavier), stands are available for plates to be mounted onto. The plate is mounted via a number of jacks, and the stands are adjustable to the perfect level for inspection. Jacks can also be purchased separately for accurate mounting on different surfaces, however it is recommended to mount surface plates on specially designed stands.
What are v-blocks and what are they used for?
V-Blocks (or vee blocks) are primarily used for mounting a round or cylindrical components. Usually, v-blocks will be supplied in a matched pair. Each v-block will be placed at either end of the workpiece, which itself will then be placed in the 'v' shaped enclave. The workpiece will touch at 2 points on the v, allowing for safe and secure clamping. When in a v-block, various machining applications can be performed on a workpiece like drilling, tapping and milling.
Traditionally, v-blocks are made from a hardened and ground steel material. However a wide range of v-block styles are available depending on your set-up and workpiece to be mounted. Magnetic v-blocks can be magnetised on a job or machine and feature a high magnetic clamping force. Roller bearing v-blocks prevent workpiece damage due to the presence of bearings, whilst magnetic induction v-blocks allow side clamping for applications like side cutting and end milling.
What are parallels and what are they used for?
Parallels are used in matched pairs or groups of bars which are machined to identical dimensions and standards. They are commonly placed in vices to support workpieces, be it to ensure perfect perpendicularity or to give extra clearance. In most cases, the workpiece will be placed on top of the parallels. Parallels are used when performing a variety of machining operations including drilling, milling.
Most parallels are supplied as part of a set containing various lengths, thicknesses and heights. Parallels are machined to tight tolerances, with parallelism between the top and bottom being to only a few microns. Hardened steel parallels will sit at around 5 microns, whereas granite parallelism is tighter at just 3 microns. There are a few different styles of parallels, with some featuring a slimmer piece of material to the top of the parallel to give a wider proportion of the working area clearance.
What are angle plates and what are they used for?
Fixed angle plates are, in its simplest form, angled parallels. Primarily, angle plates are used to set a job to a specific angle. They are also used in set-up of tooling, production and inspection. The job would sit securely on top of a plate at a given angle and the user would then perform machining applications at that angle. For instance, a user could use a 30° angle plate to perform a perfect 30° chamfer. Unlike parallels, however, angle plates are not supplied in sets and are instead used individually.
Usually, angle plates will be supplied as part of a set, which include a variety of angles from 1° up to 60° and above. Angle plates are usually made from a hardened steel material and all plates in a set will be manufactured to the same level of accuracy. Different styles of plates are available including fixed or adjustable angle plates which can be set by the user to any given angle up to 90°. Adjustable angle blocks feature a locking screw mechanism for accurate and secure clamping. Plates are also available at 90° right angles, some of which feature holes for attaching to fixture plates.
Don't have an account?
Creating an account has many benefits: check out faster, keep more than one address, track orders and more.
Or
Checkout as a Guest
Place your order without creating an account for extra convenience.