Gerardi Zero Point – Pneumatic Clamping System
Reduce Set-up Times by 95% With 5 Micron Re-Positioning Accuracy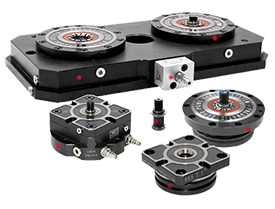 Pneumatic clamping - no hydraulics required
The Gerardi ZERO POINT modular system is the easiest and most cost effective way to reduce down time and increase profits. It can be used on a machine bed with interface plates, on 5 axis machines or on tombstones.



5 MICRONS REPEATABILITY
Zero Point has a positioning accuracy of 0.005mm.

Workpieces can be repositioned on the machine tool in seconds with the highest level of accuracy possible.
IMMEDIATE PNEUMATIC CLAMPING
Zero Point MODULES clamp the workpiece, vice or fixture using high precision pull studs.

Clamping pressure is released using pneumatic force and applied by releasing the air pressure, taking just 1-2 seconds to lock or unlock.
STRONG & SECURE
Up to 41kN holding force.
ANY MACHINE TOOL, ANY WORKPIECE
Perfect for vertical, horizontal or 5 axis machining.

Can be used on any workpiece, small, wide, long or extremely large.
---
Flange Mounting
Ideally used for placing the pot straight onto a machine or rotary table. Can be easily moved or arranged for different workpieces. Also ideal for increasing workpiece height.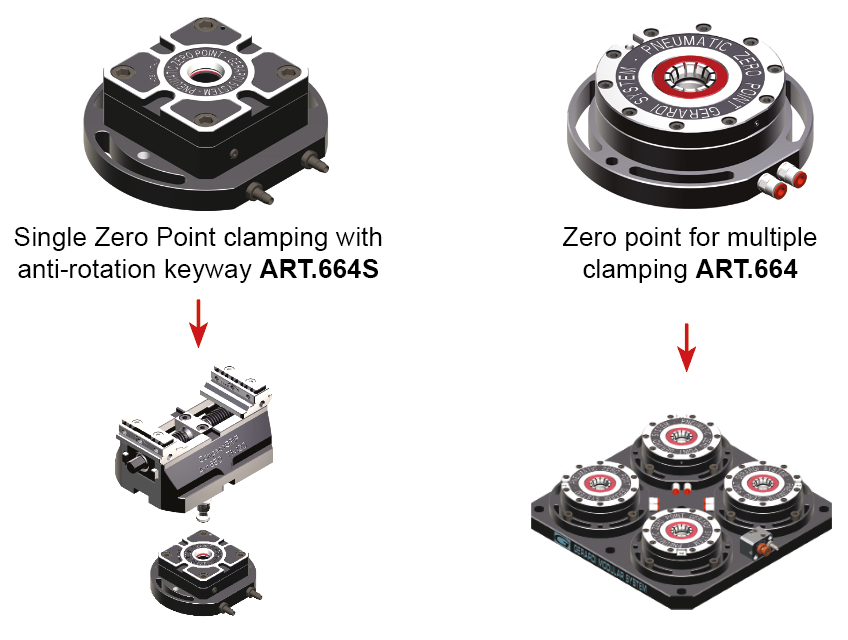 Built In Mounting
Ideal when used with fixture such as interface plates, tombstones or riser blocks. Zero Point sits almost flush with the fixture.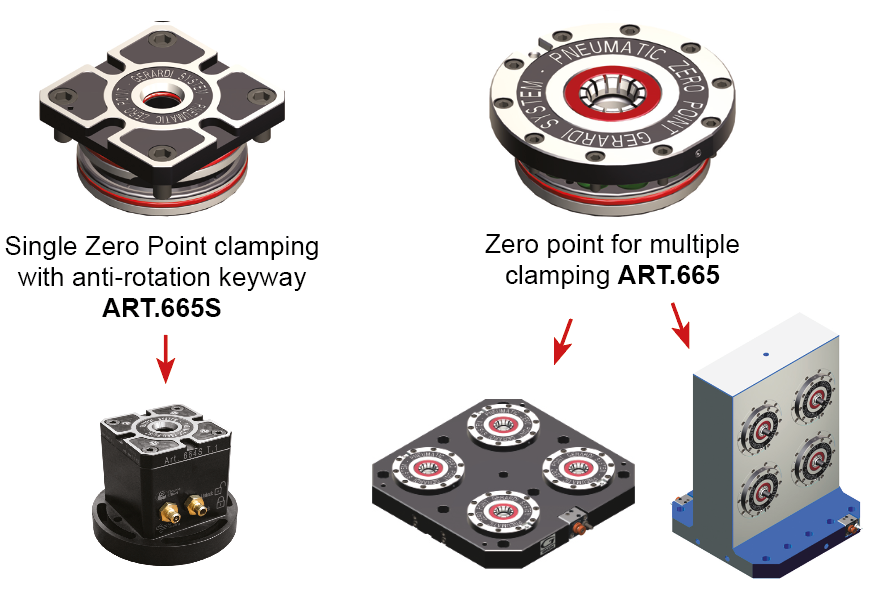 ---
WHAT IS ZERO POINT?
Zero Point is a pneumatic clamping solution to reduce machine downtime and increase capacity with relatively small investment. The system positions vices, fixtures or even workpieces immediately on the machine with 0.005mm accuracy.
HOW DOES IT WORK?
Pneumatic clamping - no hydraulics required.

Job, vice or fixture uses a pull stud which is clamped by the

Zero Point pot.

Zero Point cannot let go of pull stud even in air or power failures

Possible to clamp small workpieces (with 1 pull stud and Zero

Point) or
large workpiece (with multiple MODULES).
WHAT MACHINES CAN USE IT?
Vertical machining centres.

5 Axis machining centres.

Horizontal machining centres.

CMM's.

Rotary tables.
RETURN ON INVESTMENT?
Zero Point can pay for itself in as quick as a few months by decreasing machine downtime by as much as 95%. Customers often roll out Zero Point across the shop floor once they experience the benefits of their first system.
WHAT CAN IT CLAMP?
Regular Machine Vices.

5 Axis Machine Vices (with or without raiser blocks).

Vices on sub plates.

Workpieces directly to the Zero Point MODULES.

Interface plates.

Tombstones/cubes
WHAT ARE THE BENEFITS?
Reduce machine downtime by as much as 95%.

Rework jobs without the need to set-up again due to immediate repositioning at almost ZERO microns.

Possible to use existing vices/fixtures through use of sub-plates.

Clamp the most irregular shaped workpieces with ease and power.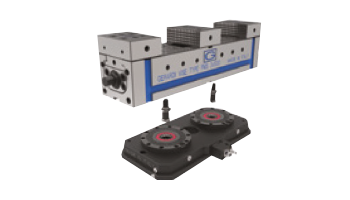 ---
Zero Point Plate Clamping Single Vice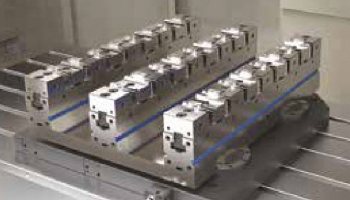 ---
Zero Point Clamping Multiflex Vice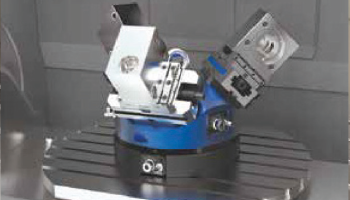 ---
Pyramid Support with S Axis Compact Grip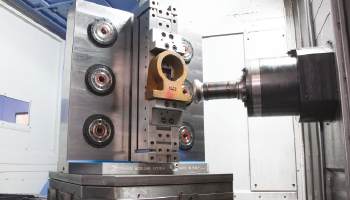 ---
Zero Point Tombstone + Self Centering Vice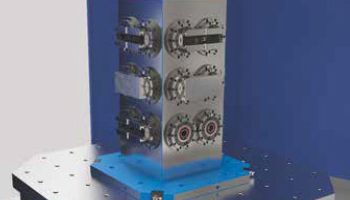 ---
Zero Point Tombstone Direct Workpiece Clamping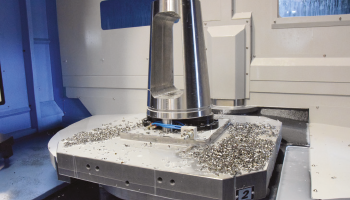 ---
Workpiece Clamped Directly onto Zero Point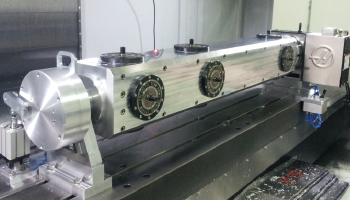 ---
Aluminium Fixture with Rotary Table
& Zero Point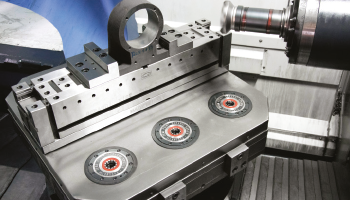 ---
Zero Point on Machine Pallet with FMS Vices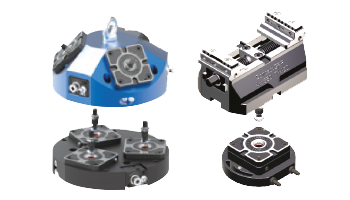 ---
Zero Point for 5 Axis Machining
Instant Technical Support
Our in-house technical support team are on hand to deal with simple to complex engineering problems and enquiries.
Each member brings with them their own experience and know-how to add to our growing pool of technical knowledge. That's why our services are known for being the best in the business!
Our technical line is open from 8am to 5:45pm (4.30 Fridays)