High feed & high precision modular drilling system

TPDC Plus Drill Holders
12-30.99mm Diameters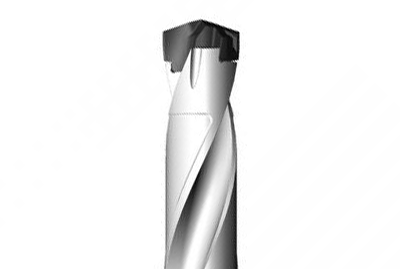 High performance drilling from 10mm-31.75mm.
One holder can take a range of insert diameters.
Holders available in 3xD, 5xD and 8xD.
OPTIMISED FOR HIGH PRECISION, PERFORMANCE, CHIP CONTROL & RELIABILITY
---
The Korloy TPDC drill can realise the same performance levels of high performance carbide drills with a replaceable solid carbide insert. The system provides low cutting load, excellent chip evacuation and the highest levels of accuracy and tool life.
Features
One step clamp system without clamping screw.

High helix angle and flute polishing.

Helical shaped coolant hose sytem.

Polished flutes.

Excellent anti-chipping & wear resistance.

Steel and Inox geometry inserts.
Increased stability and shortened setting time.

Reduced cutting load and enhanced chip evacuation.

Excellent cooling and stable chip evacuation.

Better chip evacuation.

Easy to change inserts.

Reduced setting time.

Low cutting loads.
ONE STEP CLAMP SYSTEM FOR INCREASED STABILITY & SHORTER SETTING TIME
---
The Korloy TPDC Drill provides excellent cooling and stable chip evacuation in high performance drilling operations, due to the special helical shaped coolant system.
It also offers reduced cutting load and enhanced chip evacuation thanks to its high helix angle and flute polishing. The drill can be used to perform various application from an enlarged line-up by depths of cut and shapes of workpiece.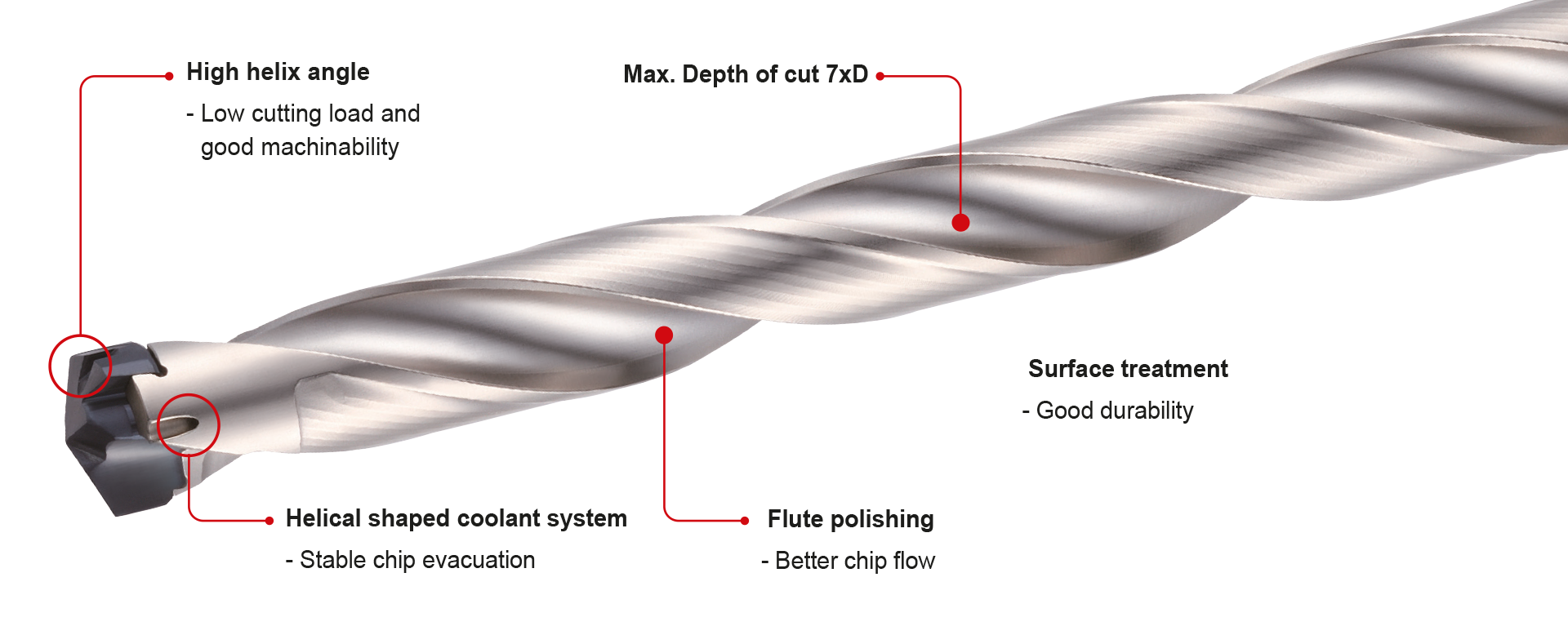 CLAMPING AREA
Clamping insert and holder
ANTI-ROTATING AREA
Performing as a stopper
ACUTE ANGLE
To prevent insert rotation while machining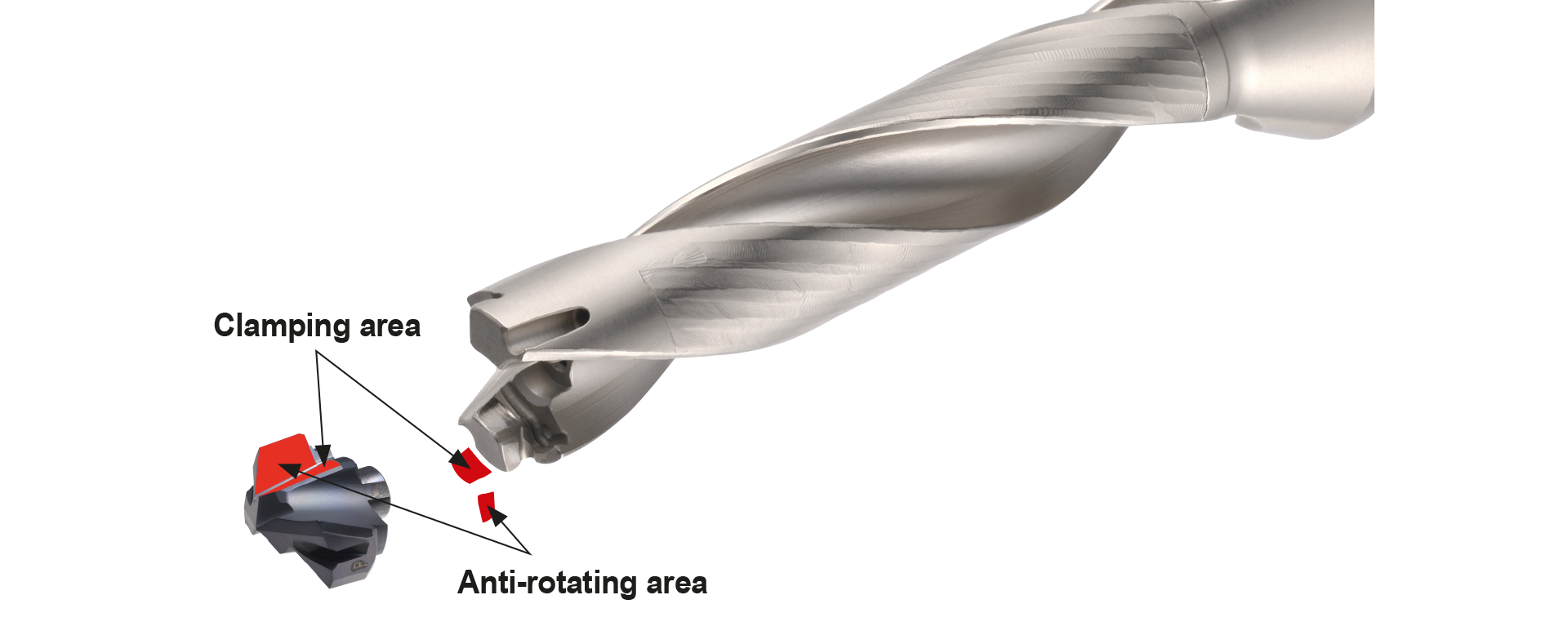 PC5335 coated insert with high strength geometry.

For Steel and Cast Iron drilling.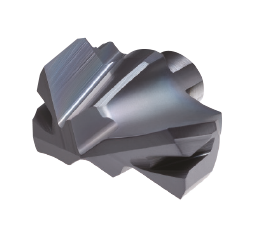 PC3030N coated with hard and smooth surface.

For Stainless Steel drilling.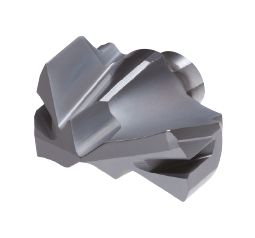 Instant Technical Support
Our in-house technical support team are on hand to deal with simple to complex engineering problems and enquiries.
Each member brings with them their own experience and know-how to add to our growing pool of technical knowledge. That's why our services are known for being the best in the business!
Our technical line is open from 8am to 5:45pm (4.30 Fridays)