1ST CHOICE FOR PRECISION INTERNAL MACHINING FROM 7MM BORES

EXTREMELY VERSATILE - USE JUST ONE TOOL HOLDER FOR MULTIPLE APPLICATIONS

PRECISION GROUND INSERTS FOR BORING, GROOVING, THREADING & COPYING
PRECISE INTERNAL MACHINING FROM 7MM BORES
Simturn DX Precision Internal Machining System
The first choice for multifunctional high precision internal machining from Ø7mm bores.
Simturn DX combines high precision and the widest range of versatility for intenal machining without compromise.
Tool holders are available in a range from Ø7mm to Ø16mm minimum bores with steel or carbide shanks.
The range is completed with the new Simturn DX adjustable length holder with patented 'ME' clamping for machining short to long length applications with one holder.
ADVANTAGES
• One tool holder for multiple applications.
• High precision ground inserts provide exceptional accuracy and surface finish.
• Excellent performance in short to deep bores.

SIMTURN DX CUSTOM TOOLS
Our team of experienced engineers work hand in hand with Simtek to provide custom solutions to suit your application. Special inserts can be provided for any Simtek turning system.
CONTACT US TODAY FOR A QUOTE
Email: specials@cutwel.net
Phone: 01924 869665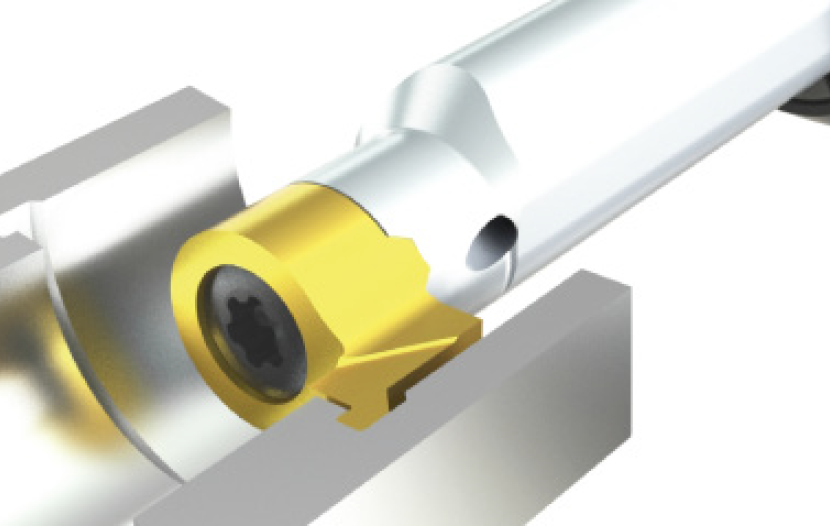 See the benefits to the Simturn DX system
Find out more on the unique adjustable length 'ME' concentric clamping tool holders