HIGH TORQUE OF <900Nm FOR THE HIGHEST VOLUME MACHINING

HIGH WORKPIECE ACCURACY GUARANTEED DUE TO OPTIMAL RADIAL RIGIDITY

PERMANENT LOW RUN-OUT ACCURACY OF LESS THAN 0.003mm AT 3xD TOOL LENGTH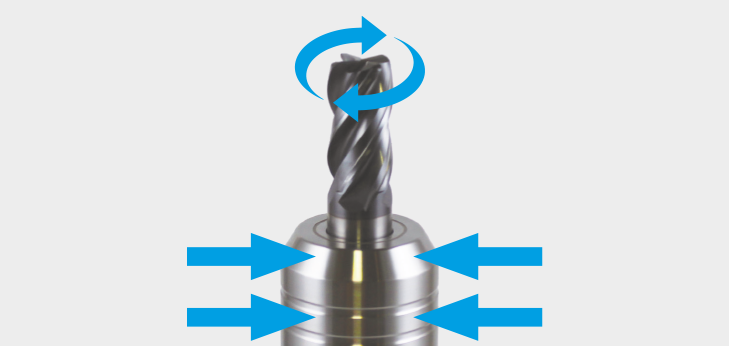 High torque of up to 900 Nm for highest volume machining
Due to the combination of compact design and extreme holding forces: High torque transmission is guaranteed using hydraulic clamping technology.
Your benefit:
Highest material removal rate, no tool pull out and vibration dampening qualities.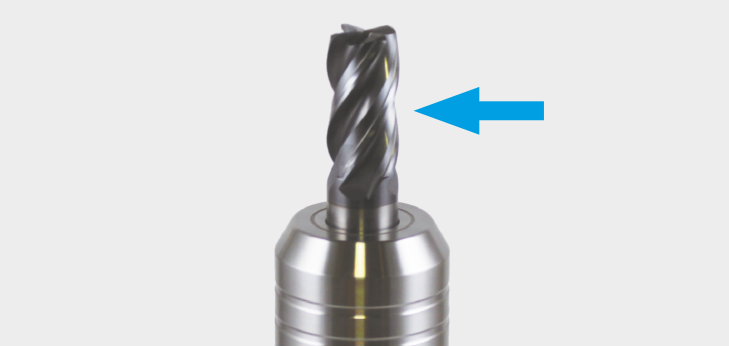 High radial rigidity
The optimal radial rigidity from a compact and robust toolholder body, avoids lateral deflection during metal cutting.
Your benefit:
High workpiece accuracy and the highest material removal rates are possible by pushing your tools harder without vibration.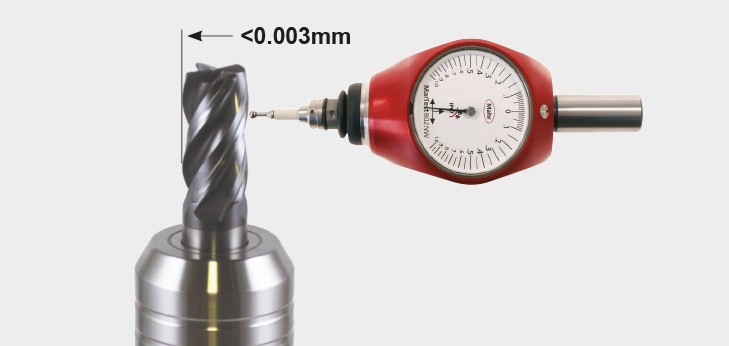 Permanent run-out accuracy of less than 0.003mm
The highest run-out accuracy of less than 3 microns at 3xD tool length ensure the highest repeatability, machining accuracy and reduces vibration in small diameter or long length tools.
Your benefit:
Precise workpieces
Reduced tool failures
Better surface finish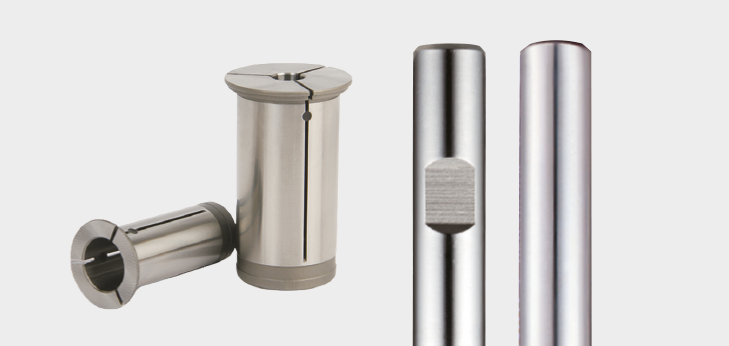 Reduction sleeves & shanks of all types can be clamped
POWER E-HYDRO can be used with reduction sleeves or the tool can be clamped directly in the holder. Furthermore, HSS and carbide shanks in plain, weldon or whistle notch can be clamped.
Your benefit:
One holder for every tool shank.